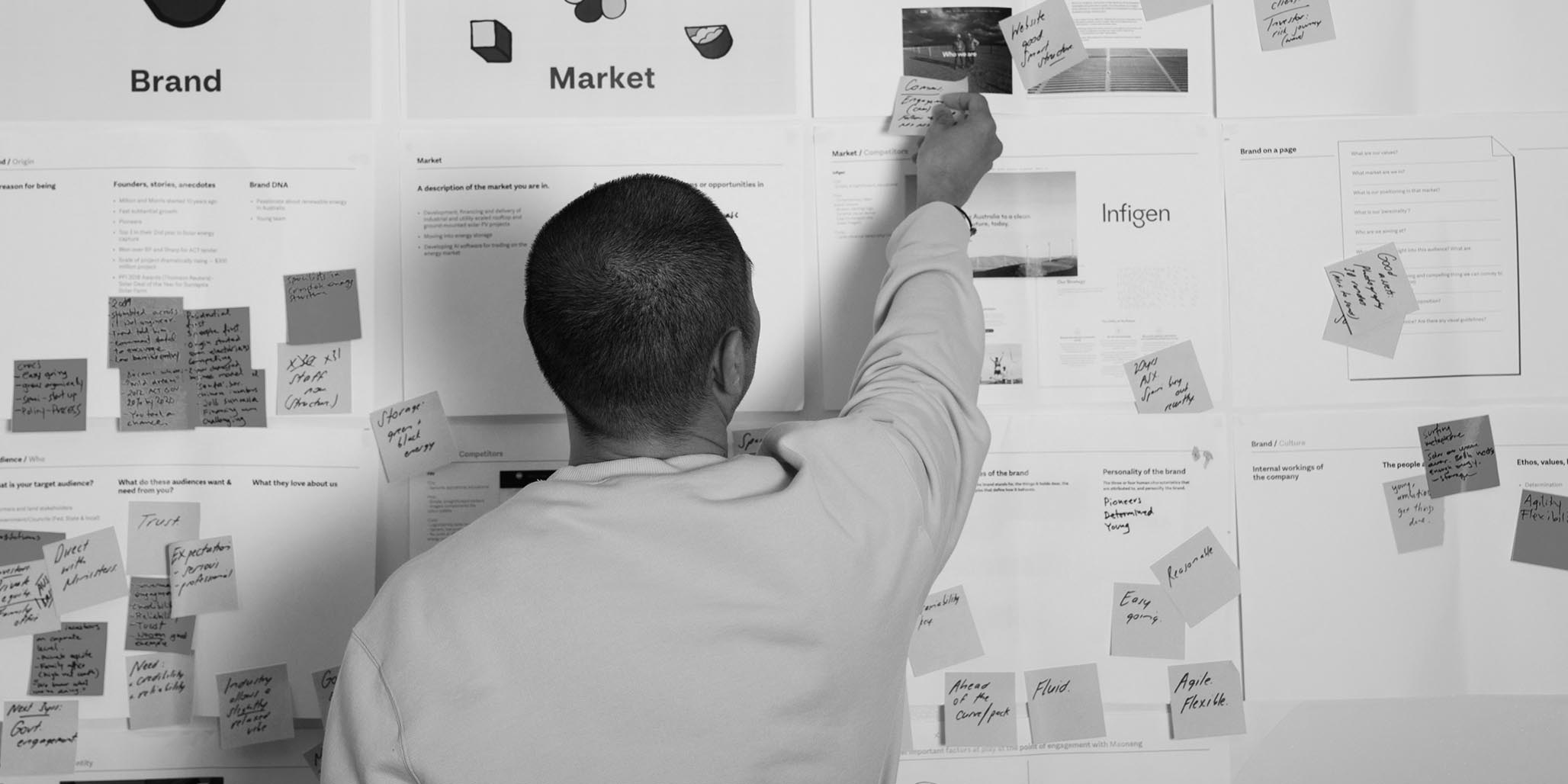 Design Agencies of the Future
Design agencies,
where are we
heading?
Design agencies and the creative industry are influenced by a lot of factors including global consumer behaviour, technological innovations, and current affairs. However, just like with all the other fields, design agencies and the design world in general, is no stranger to bringing back the old trends — from neon to minimalism.
Among the leading Australian design agencies, we at Percept Brand Design, can't be a hundred percent certain where the tides will go, but we assure you that we will be ready to adapt and learn. Located in the heart of Sydney, Australia, we are one of the strategic design agencies that loves finding the best balance between trendy and evergreen. Our solutions are optimised to help our clients achieve great business results — whether it's branding, branding strategy, packaging design, visual communication, graphic design, digital design, advertising, website design or whatever else they may need.
It's easy for us to talk about what we can do all day, but it will be hard to convince you when it's only coming from our perspectives. With that being said, we're going to share with you our design agencies two most recent client reviews on Clutch to help give you a better understanding of what we do.
Clutch is an independent B2B review and rating platform that encompasses the IT, development, design, marketing, and business services industries. The site sees millions of browsers that want to learn more about the right service providers and design agencies from all over the world.
Earlier last month, two of our beloved clients wrote their invaluable feedback for their businesses — an identity design and branding partnership and a website design and development project. They may be two completely different projects, but among Australian design agencies, we earned an incredible reception from our clients.
Check out what they had to say about us!
"Apart from their responsiveness and willingness to accommodate our way of working, we liked that we were on the same wavelength with Percept. They understood how to get the best out of the assets we wanted to create in order to send our message.
The outputs Percept created for us goes to diverse audiences, including academics, NGOs, community, and government organisations. They really got that so the outputs have been well-suited to that wide range of audiences." — Girish Lala, Research Fellow, University
"Percept has been very patient with us as we had some delays in kicking off the project. Once we got going the team was responsive and thoughtful in their approach and their communication is always collaborative and inclusive. They did a great job to interpret our vision and apply it in a smart and professional way to get us a great outcome." — Owner, Construction Company
Thank you so much to our wonderful clients for these reviews! Your support is what keeps design agencies going! We greatly appreciate feedback because it helps us showcase what we can do.
Wondering how the two projects went? Check out our Clutch profile!
Moreover, another resource and B2B platform recognised Percept Brand Design's work. Top Design Firms is a new website that curates and compiles helpful B2B industry-related content. In their latest research, the Top Design Firms team found that Percept – Brand Design is among Australia's leading design agencies!
We've been doing this since 1997, and we're always honoured whenever we receive recognition. Thank you to everyone who helped make this possible!
Connect with us and let's discover a different perspective together! The Percept Brand Design team is excited to meet you. While we can't say for certain where the industry goes, it's best to work with design agencies that have stood the test of time.