Our work might not
change the world,
but it will change minds.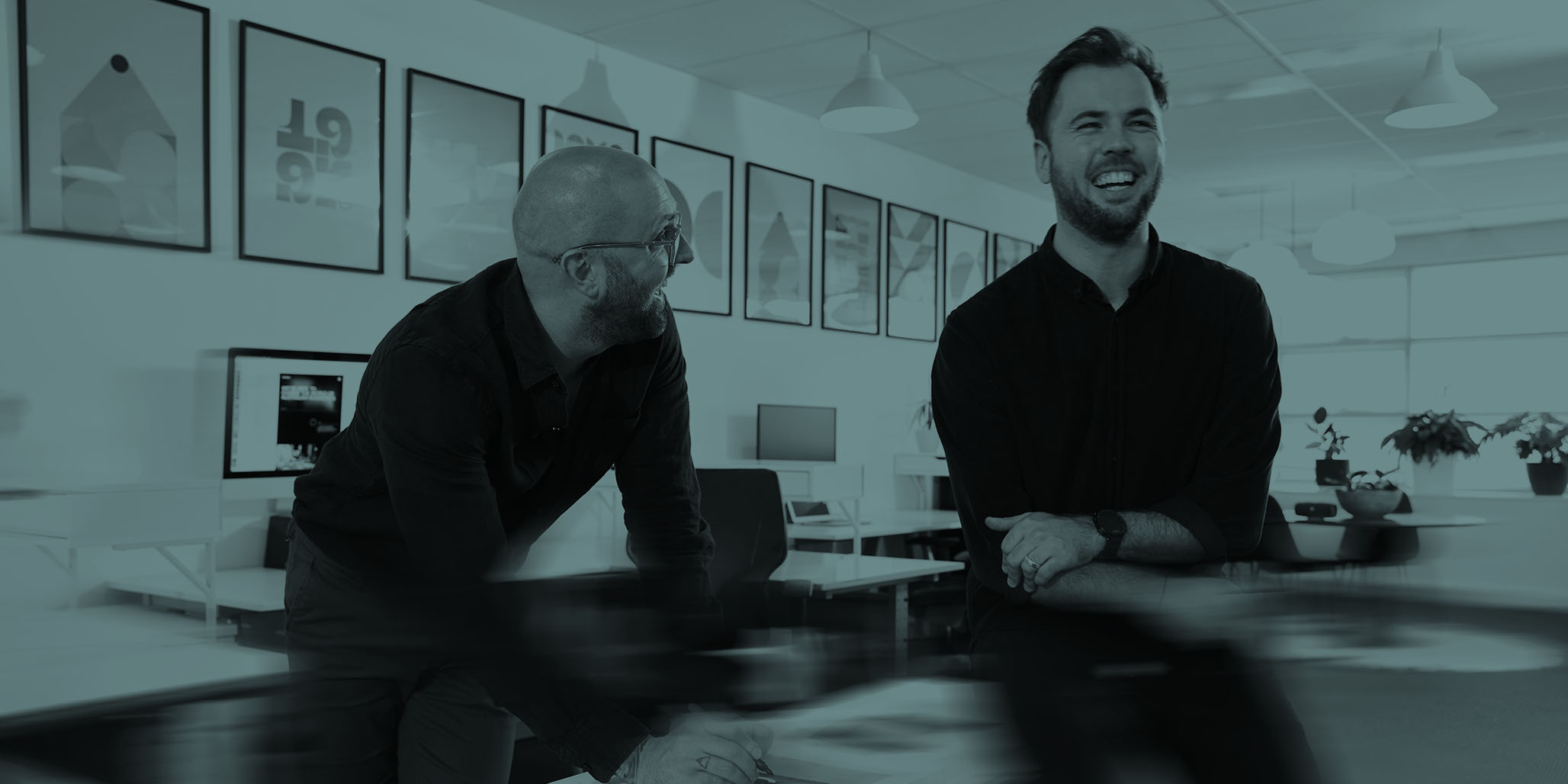 Creative Agency Sydney
Creative outcomes,
good for business.
Percept is a creative agency Sydney, with a deep understanding of communication design and the role it plays in business success.
When companies partner with us to improve their brand perceptions, we commit to that cause whole-heartedly.
Percept – Creative Agency Sydney specialises in branding design for business success. Put simply, we help good companies become great brands.
As an integrated creative agency, our expertise covers branding design and packaging design, through to visual communication design for print and digital outputs, including advertising campaigns and website design.
We approach all design work strategically, with the client's best interest in mind, knowing that they want a return on their investment in creative agency services. Percept understands you will be looking at a short-list of branding agencies and design agencies with a proven track-record, because whatever creative agency you choose will have an influence on your success.
As a long-standing and well-respected creative agency Sydney, Percept have developed a reputation for delivering creative outcomes that are good for business. This is what makes us tick. We want to understand your organisation, your objectives, the challenge and target audience, in order to make a positive difference.
We know from experience, that best results are produced by gaining a deep understanding of your business. We approach every project on a case-by-case basis, making sure we dig deeper to achieve the best results. The way we work through our process, both parties discover new things, and through those discoveries, the potential for great outcomes are born.
We don't claim that our work will change the world, but it will change minds, turn heads, build audiences and transform brands. Basically, we partner with companies to help amplify their business and enjoy nothing more than seeing them benefit from the work we produce together.
If you're looking to team up with a creative agency who knows business as well as branding design, contact us to get the conversation started. We would love the opportunity to work with you on brand positioning, design strategy and engaging creative that will help your company thrive.
Branding Design & Creative Agency
How can we help?
Branding
Brand design.
Want to transform your image?
Percept is a branding agency that
makes good brands great.
See the successful brands we've created…
Packaging Design
Packaging.
Want to improve your appeal?
Percept is a packaging design agency that helps
brands get the edge over their competitors.
See how we disrupt sectors…
Visual Communication Design
Communication.
Want to define your messaging?
Percept is a design agency that develops clear
creative strategies, so our design work resonates.
See how we achieve cut-through…
Website Design & Digital Campaigns
Digital.
Want to engage your audience?
Percept is a digital and website design agency
helping brands communicate in an online world.
See the outcomes…
BRANDING AGENCY
Strategic
creatives.
Percept is a branding agency in Sydney, known for strategy that works and creative that connects. As a collective of critical thinkers, strategic designers and passionate creatives, we're always working holistically to achieve success for the businesses that choose to engage us as their branding agency.
As an integrated and strategic branding agency, Percept can help you in the key areas of graphic design; branding, packaging design, visual communication design and digital design.
Our approach to strategic branding and visual communication design work is comprehensive. We place as much importance on research and critical thinking as we do on concept development and design. This is because the creative output cannot be effective unless it's based on solid strategic foundations.
Considered to be among the leading branding agencies in Sydney, Percept enjoys partnering with all our clients as their strategic branding agency. We take on all types of projects from company naming and brand identity design for new businesses, through to the positioning and brand strategy for multi-national companies on full corporate rebranding projects.
No matter what the challenge is, our team of brand designers have the experience and expertise to advise our clients through the process. Our brand designers find that working in close partnership with our clients leads to a greater understanding of their business and what they want to achieve. This helps the brand designers at Percept develop strategic design transformations that ultimately provide a more competitive edge.
Percept – Brand Design stands out when compared to most Sydney creative agencies. Our clients are at the heart of everything we do in the Percept design studio. We remain focused on this, ensuring a quality experience which is positive, happy and fruitful. Our team is easy to work with – a rare blend of highly skilled, enthusiastic people, who care about what they do, why they do it, and who they do it for. We are competitive brand designers who are proud to be on your team.
Offering more than a regular branding company or graphic design agency, Percept's brand designers work across all disciplines. Percept provides strategic branding, communication design and creative services for print and digital output, all from the one location, our design studio in Sydney.
Working with an integrated creative agency such as Percept for branding design projects provides efficiencies in both time and budget. More importantly, it enables our brand designers to achieve better understanding and cohesiveness, which is key to a successful relationship.
Ranking among the top branding agencies in Sydney, Percept punches above its weight. As a mid-sized branding agency, you'll find we're straight-forward, productive and attentive. Percept's brand designers possess all the capabilities required to deliver high-end work that rivals the most well-known strategic branding agencies in Sydney. We've been rewarded with recognition in the Australian Graphic Design Association Awards for several years now. Most recently picking up a Distinction in 2021 for the Great Mates brand identity in the Design For Good category, which is testament to our stature within the industry.
Whether you engage Percept for brand identity, communication design, packaging design or website design, we welcome your enquiry. After discussing the project, we'll get a good feel for your requirements and provide an obligation-free proposal, so you know exactly what to expect before committing to anything.
If you're looking around at creative agencies, design agencies, packaging designers or branding agencies, and you want a well-rounded design studio that can walk the walk in all these areas, look no further than Percept, we'd love to be your new branding agency.
Sound like a good fit?
Contact us.
Brand Designers
Why Percept?
As one of Sydney's longest operating design agencies, Percept's brand designers have decades of experience that has evolved into expertise. When looking for brand consultants who can offer qualified advice throughout the process, along with brand designers that will deliver impressive outcomes, you'll find a solid partner in Percept.
PERCEPT – CREATIVE AGENCY
Pursuit
We strive to do our best work yet, on each and every project.
Passion
We care. All work we undertake is treated with the greatest importance.
Promise
When we say we will do something, we do it. We won't let you down.
We're excited to announce that Percept's branding work has been awarded silver in the Australian Design Awards 2023 and the Sydney Design Awards 2022.
Percept – Brand Design are award winning designers. We've enjoyed our share of achievements over the years, but it never gets old to be recognised for doing good work for good clients. We're happy to share with you the latest news from the team at Percept – Brand Design.
Design Agency – Percept
We're in the
business of
turning heads.
thinking bravely.
transforming brands.
changing minds.
building audiences.
amplifying businesses.
disrupting sectors.