Percept is an effective branding, design and creative agency in Sydney. Our focus is on strategic design solutions that achieve successful business outcomes.
CREATIVE AGENCY SYDNEY
At Percept – Creative Agency Sydney, we understand that partnering with the right creative agency is an important choice because it will influence the prosperity of your business. Considering how the work of your branding and design agency will actually perform for your company, should be the key criteria in your decision making.
As a top-tier creative agency in Sydney, Percept focus on smart strategy, combined with engaging creative, to help our clients' companies thrive.
We make good brands great – See the transformations.
View Our Work:
Percept specialise in creative outcomes that are good for business.
So if you're looking to partner with a creative agency that is a passionate team of thinking designers, simply contact us to get the conversation started.
+ 61 2 9544 3200
WHY CHOOSE PERCEPT?
Percept – Brand Design stands out when compared to most Sydney creative agencies. We are creative thinkers who look to achieve commercial success for those who choose to engage us.
We specialise in the four key areas of graphic design; branding, packaging design, visual communication design and digital design.
Considered to be among the leading branding agencies in Sydney, Percept enjoys working with all our clients as their brand agency partner, on any type of project from a logo design for a start-up business through to a full corporate rebranding project for a multi-national company. No matter what the assignment, our team have the expertise to advise our clients through the process to ultimately help them undergo transformations that provide a competitive edge.
Our clients are at the heart of everything we do in the Percept design studio. We remain focused on this, ensuring a quality experience which is positive, happy and fruitful.
Our team is easy to work with. They're a rare blend of highly skilled, passionate people, who care about what they do and who they do it for.
Offering more than just a graphic design company or standard branding agencies, we work across all disciplines, providing strategic branding, communication design and creative services for print and digital output, all from the one location, our design studio.
Working with an integrated creative agency such as Percept for branding design projects saves you time and money. More importantly, it allows understanding and cohesiveness, which is key to a successful relationship.
As a mid-sized branding company company, we're straight-forward, efficient and attentive. We also possess the high-end capabilities required to deliver work that rivals the most well-known creative agencies in Sydney.
Whether you engage Percept for brand identity, communication design, packaging design or website design, we provide an obligation-free proposal before starting any project, so you know exactly what to expect before anything is commenced.
If you're looking around at creative agencies, design agencies, packaging designers or branding agencies, and you want a well-rounded design studio that is punching above its weight, look no further than Percept, we'd love to be your new creative agency.
CREATIVE AND DESIGN SERVICES
Consultation, brand strategy, brand design and delivery of full branding packages from brand identity design, through to print collateral and website development.
View our branding and brand identity design work.
Brand positioning and development, on-pack graphic design, finished artwork and roll-out to full product ranges.
View our packaging design work.
Communication design strategy, clarification of messaging and call to action, graphic design for chosen execution of visual communication, pre-press, print management and digital assets.
View our visual communication design work.
Brand assessment and digital creative strategy, from website design and email marketing to online advertising campaigns through both traditional and social media channels.
View our digital design and website design work.
EXPERIENCE AND EXPERTISE
As a full-service creative agency, design agency and branding agency combined, Percept possess the expertise required for total brand design and visual communication solutions.
Over the best part of two decades, Percept – Creative Agency Sydney, has assembled an outstanding team. We've selected those with proven success in leading creative agencies, each an expert in their field.
The combined sum of these branding design capabilities sees our design studio produce work of the highest standard for some of Australia's best known names.
A major strength is our diversity. With a long history working across the spectrum of client and project types, it is likely we have a good understanding of your industry. (Case studies available on request). This accumulated knowledge from packaging design to website design, gives us an advantage in delivering successful branding and graphic design work.
WEALTH OF EXPERIENCE
Established in 1997, Percept has grown steadily over the years. Starting out as a design studio, becoming a packaging design and brand agency, and now ranking among the top branding agencies and design agencies in Sydney. Percept has accumulated a depth of experience that is unique in our industry.
During our time we've learnt a lot, having the privilege to work on more than 9000 projects for over 1000 satisfied clients.
This experience can't be taught, it is built over time. It's an asset of the highest value as it sets Percept apart from other creative agencies in Sydney. As a full-service graphic design company in Sydney, it enables us to produce creative branding and communication design work that is smarter and more effective every time.
Our experience benefits each of our clients and makes Percept – Creative Agency Sydney, a wise choice.
A CREATIVE AGENCY WHO DELIVERS RESULTS
Percept – Creative Agency Sydney, is passionate about being an effective design agency. We believe that by choosing the right creative agency, design agency or brand agency to partner with, a company can gain a real edge over its competitors.
We recognise the main reason that people engage us for branding design is because they want to achieve tangible results for their business. This is what drives us. We are competitive people who want our clients to succeed.
Our relationships may have small beginnings with a logo design or website design project, but we're often told that once companies begin working with us as their design agency, we surpass their expectations.
This feedback forms the basis of our reputation as a design agency and leads to many new business opportunities which we are most thankful for.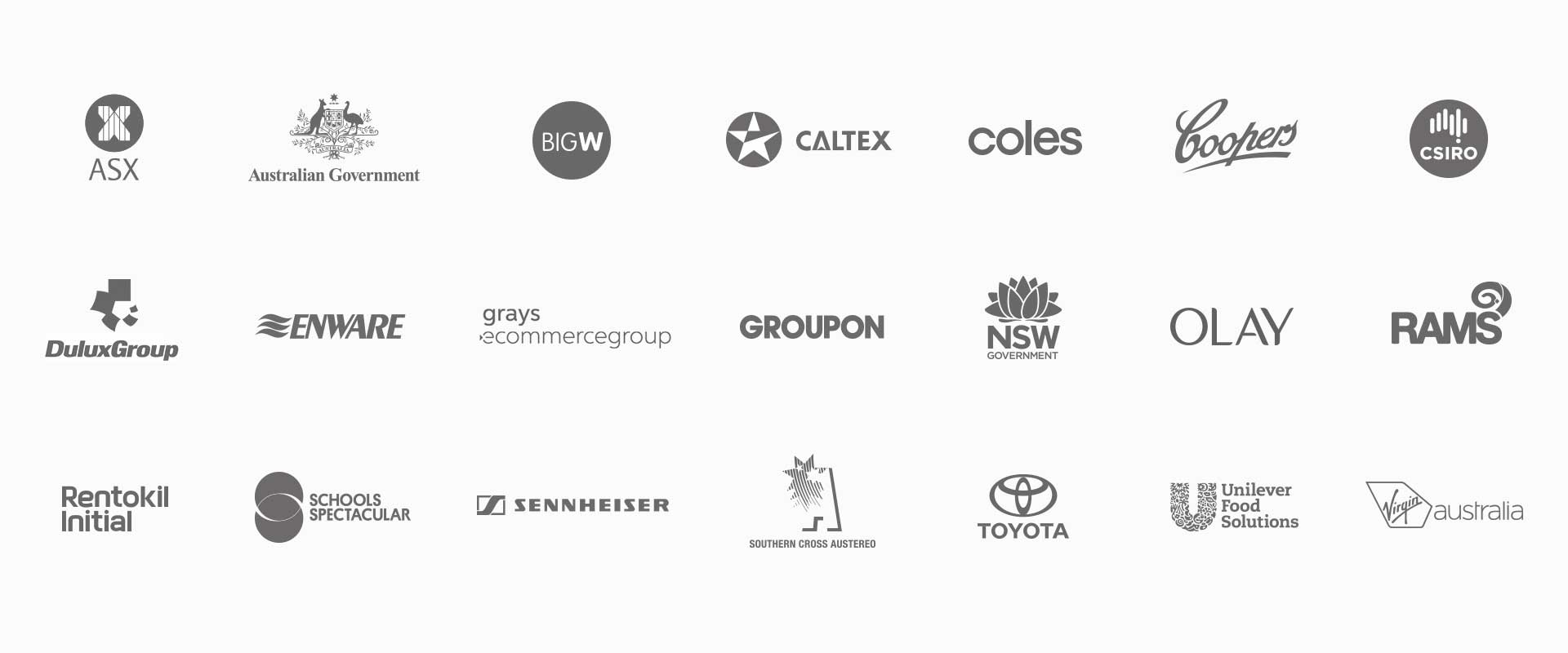 CLIENT FOCUS
When you work with brand agency, Percept, it's all about you.
We like to put ourselves in your shoes so that your goals are our goals.
We listen, because a true understanding is key to answering any brief. This, combined with good judgement and interpretation skills, allows us to get your branding design right the first time.
Our no hassle, helpful approach means the process is easy, with an aim of satisfaction for everyone involved.
Percept is a design agency that likes to build long-lasting relationships based on respect and trust.
When you select Percept – Brand Design as your creative agency Sydney, we're here as your consulting partner, offering advice throughout the brand design process. Our goal is to answer your brief whilst sharing our brand design experience and expert opinion. This ultimately achieves the strongest possible brand design solution for your company.
We understand business, we understand communication design, and we take the time to understand you.
GOOD PEOPLE
We realise that as our client, you want life to be straight-forward when partnering with branding agencies. You'd like to deal with awesome people that help things run smoothly.
That's why when recruiting the best talent at the Percept brand agency, we ensure that they are nice folk too. Our people are can-do problem solvers who are just easy to get along with.
The team in our design studio take what we do seriously without taking ourselves too seriously.
It's this attitude that makes our clients happy when they choose to work with Percept as their brand agency over other branding agencies in Sydney.
WHAT WE PROMISE
We'll strive to do our best work yet on every new project.
We'll care. All work we undertake will be treated as importantly as if it was for ourselves.
If we say we'll do something, we'll do it. We will not let you down.
INTERESTED?
Branding, Design & Creative Agency Sydney
Call + 61 2 9544 3200
WHAT THEY SAY
I've dealt with many creative agencies in my career, but never one that is so responsive, efficient and professional as Percept Brand Design.
They respond wonderfully to briefs, from the big picture down to the tiniest detail, and their creative work has gone beyond our expectations.
Jenny Crocker – NSW Government.