Project
Brand & Packaging Design
Selected from Australian branding agencies, Percept create a striking new brand and packaging design that means no more meltdowns.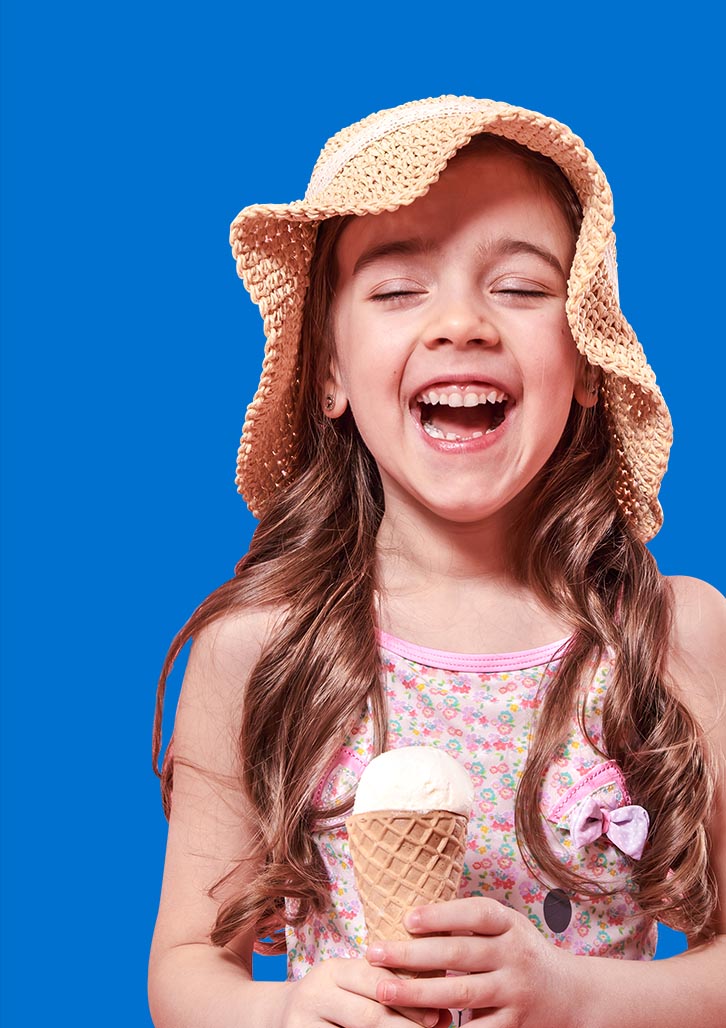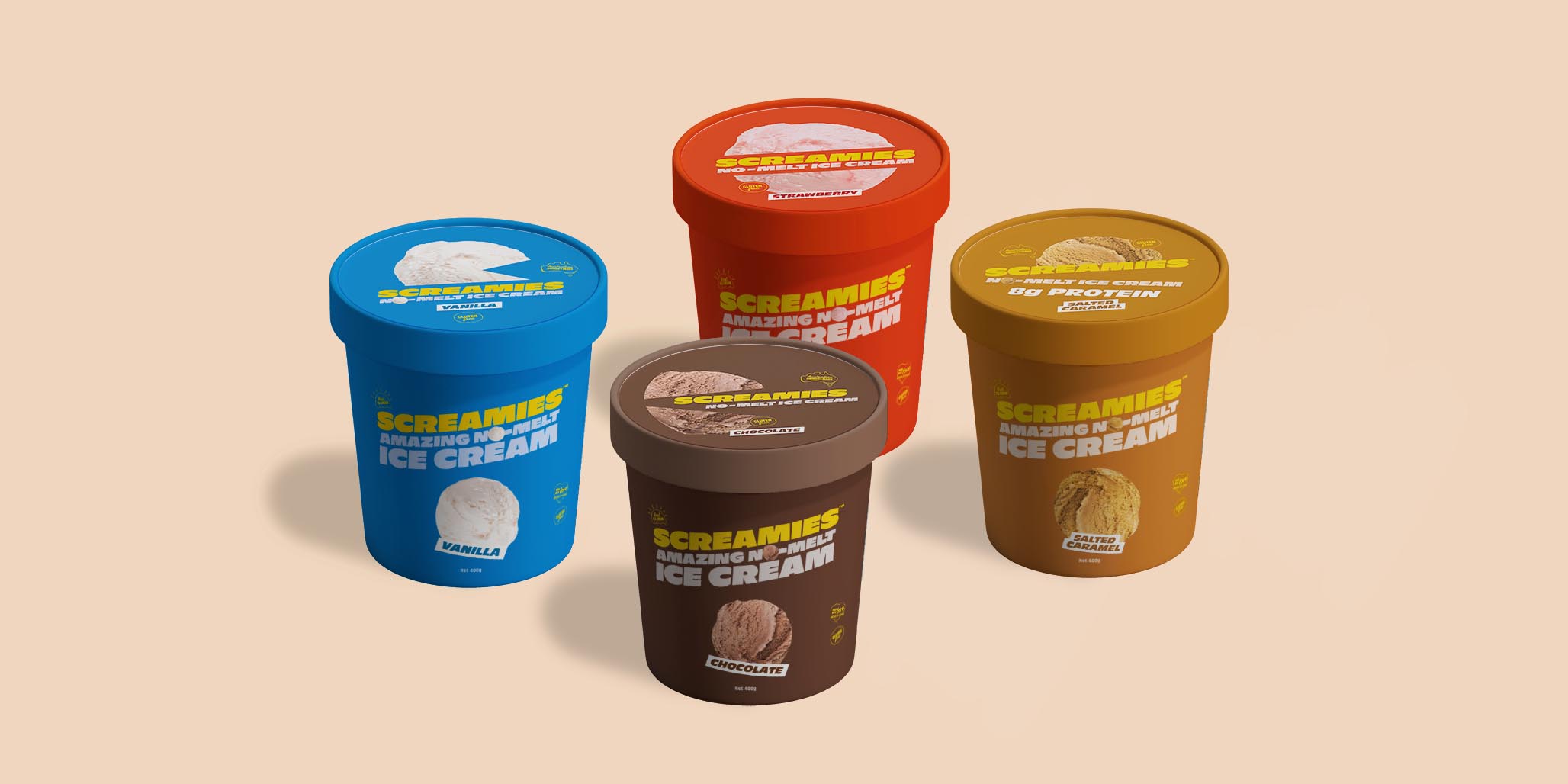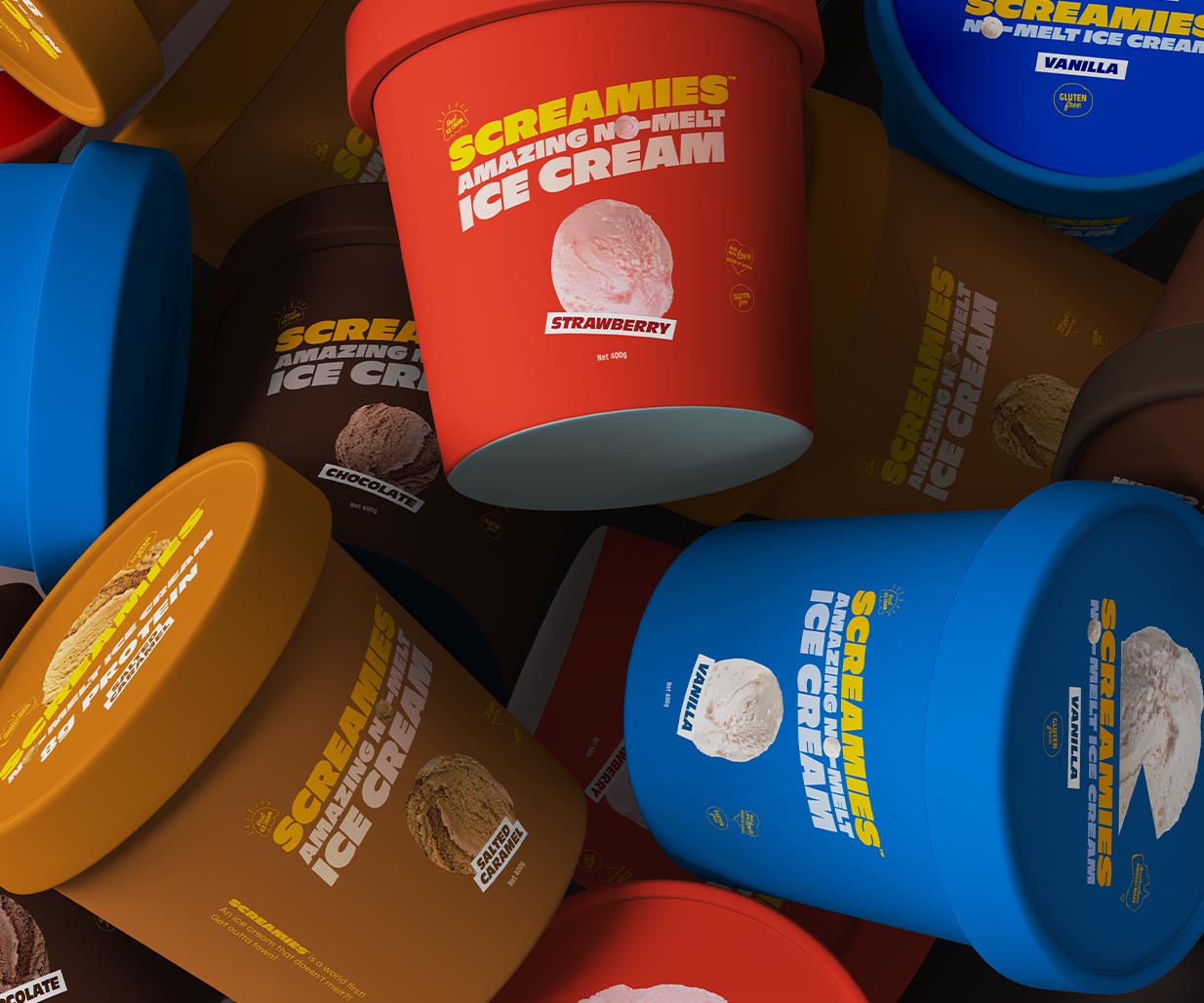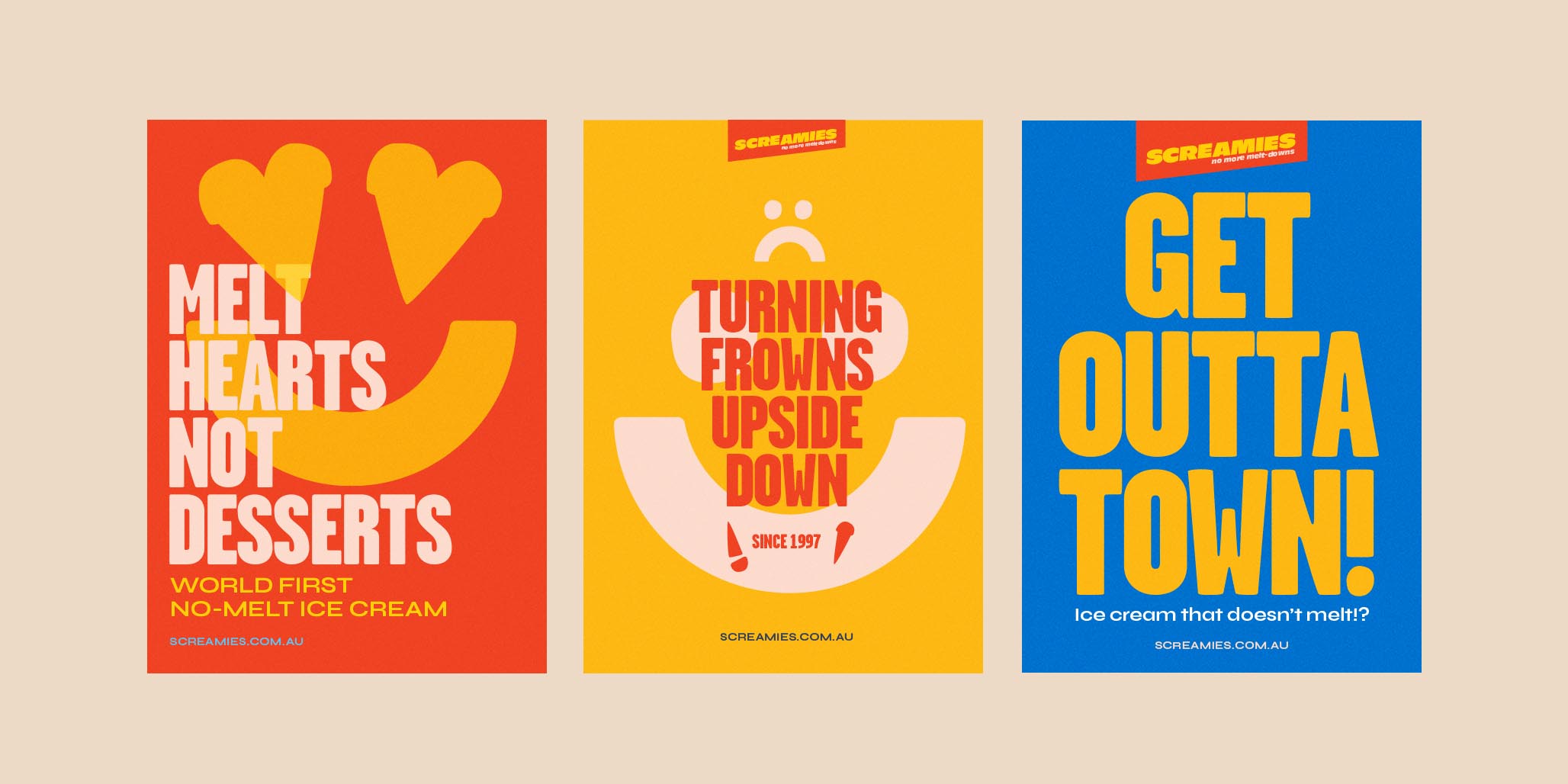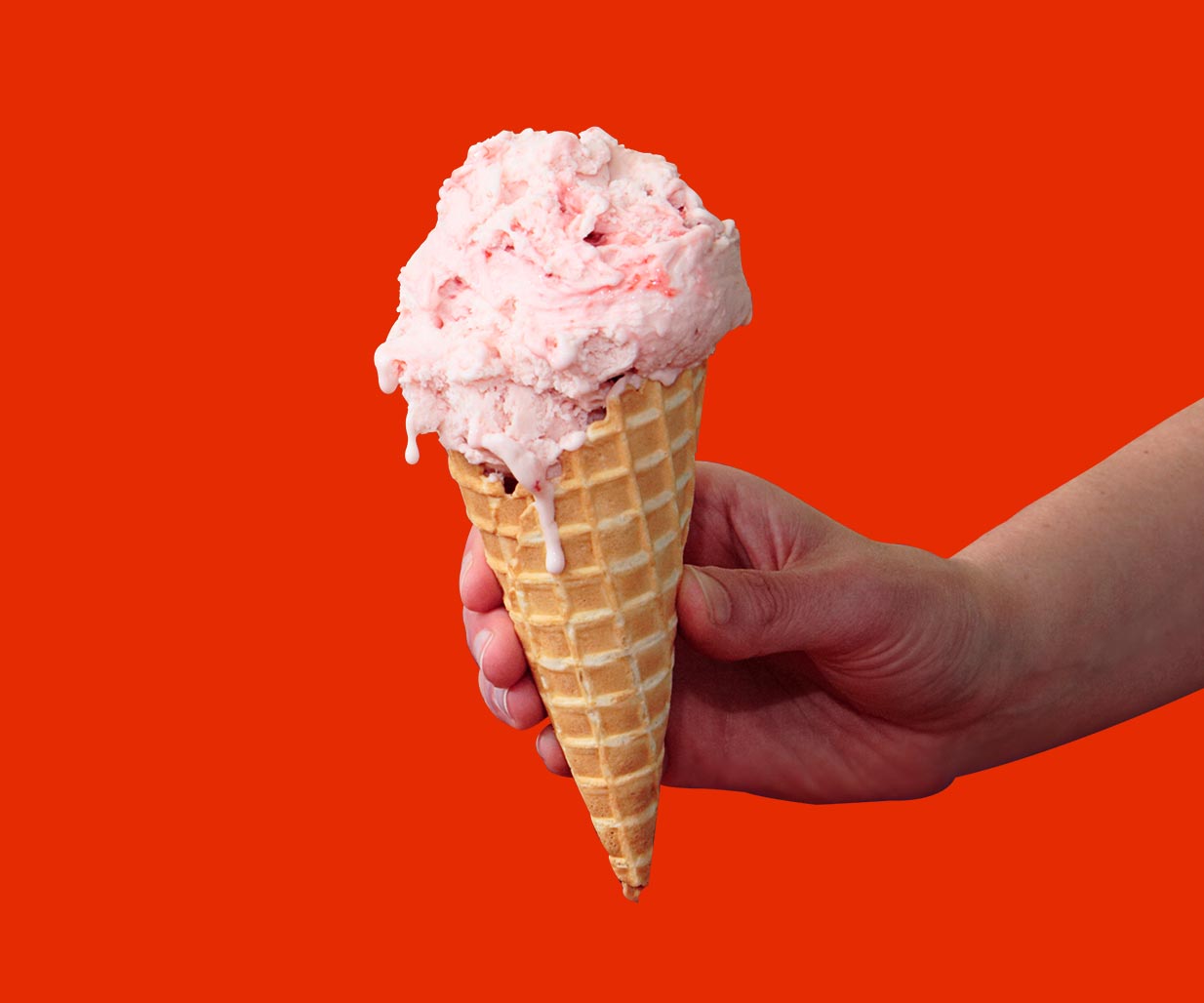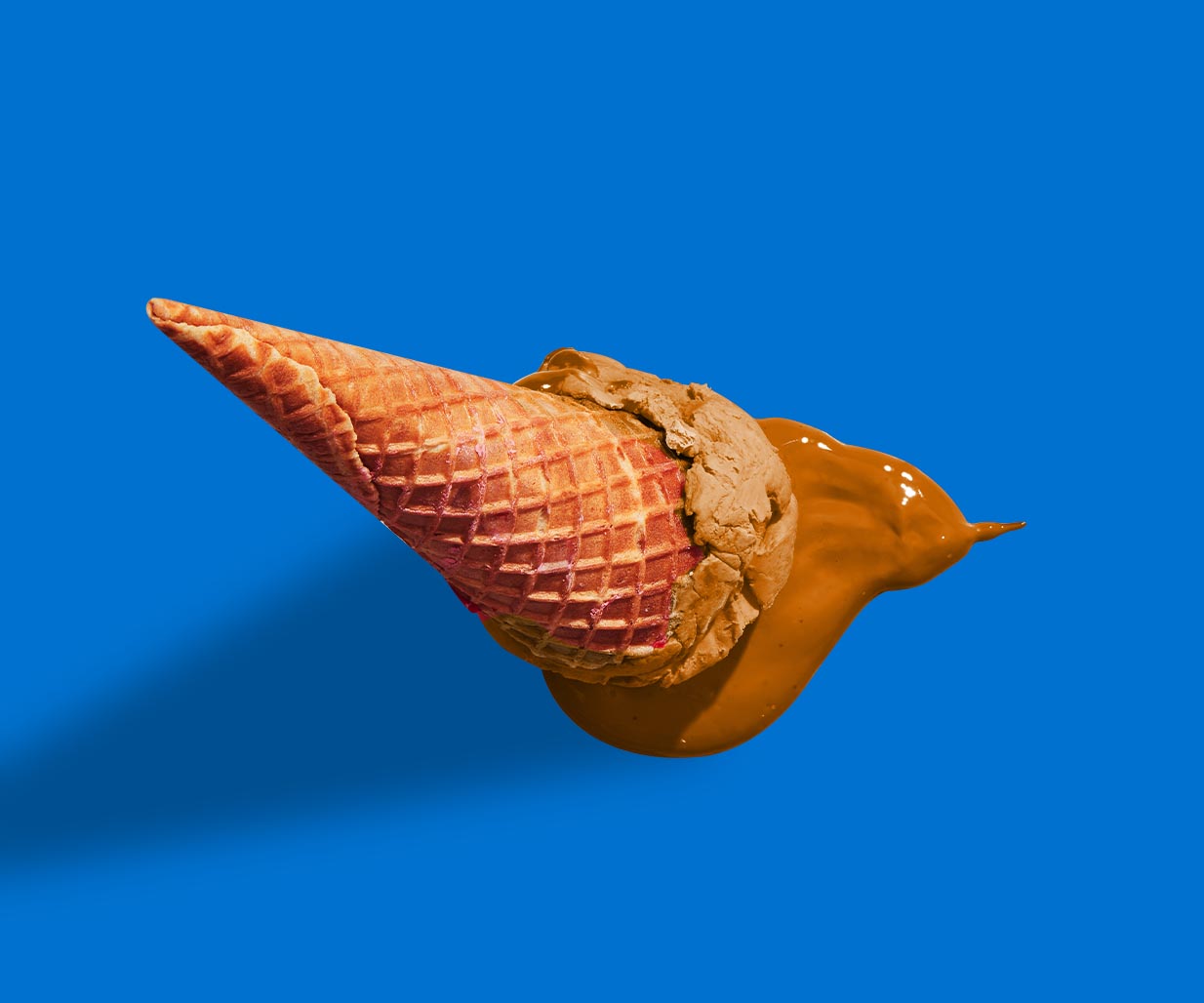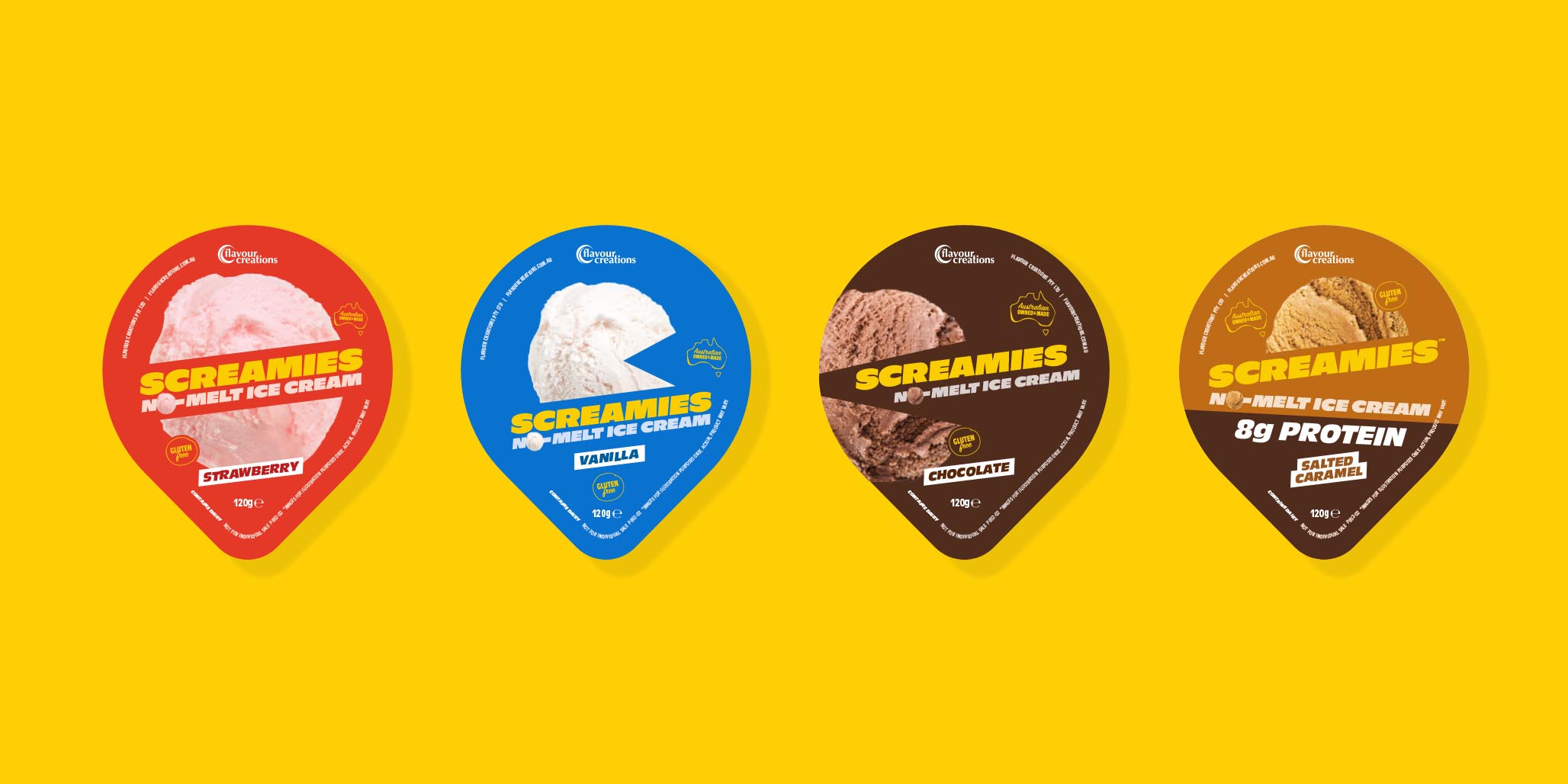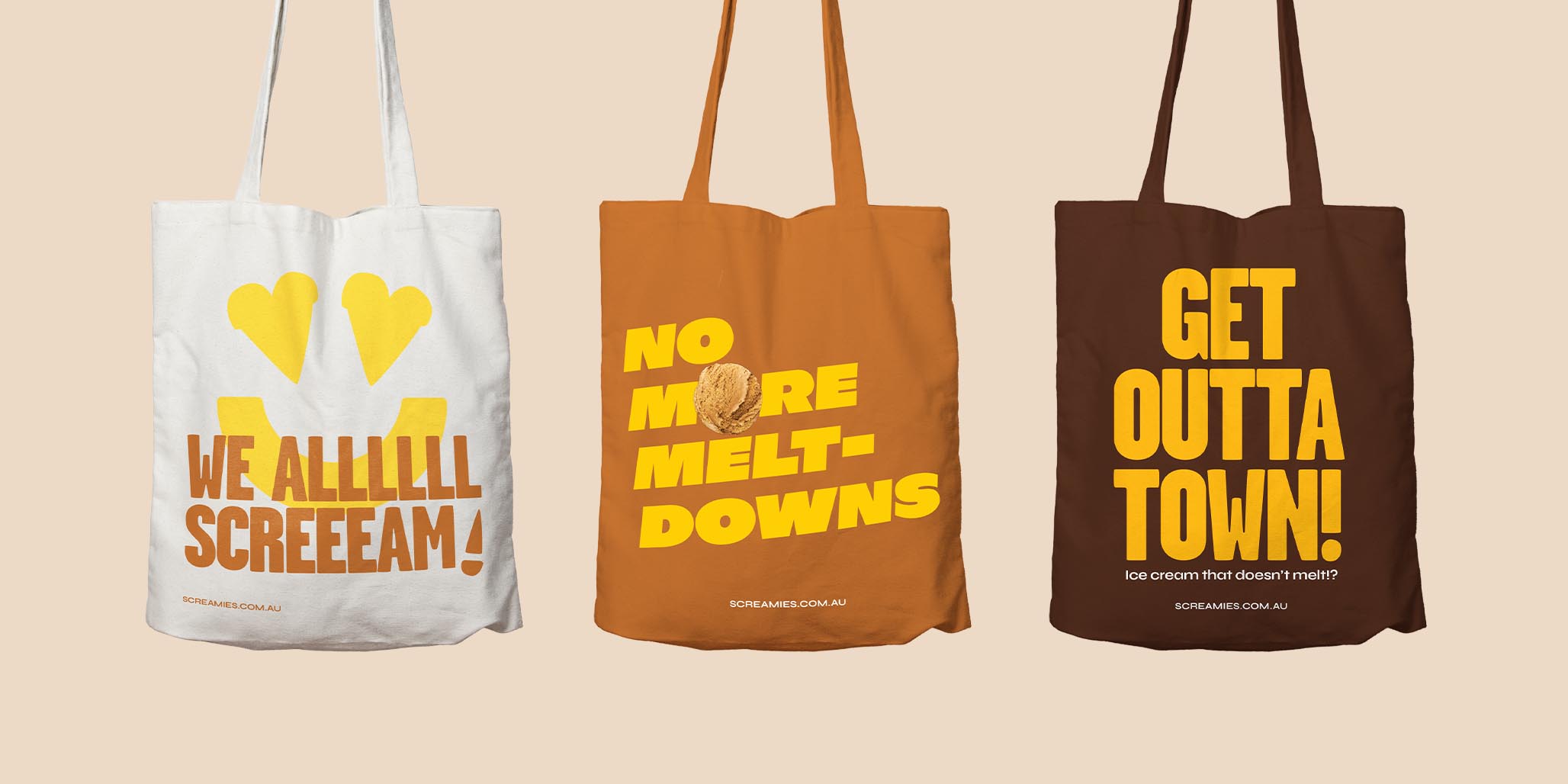 Case Study
Branding Agencies for Brand & Packaging Design
The Challenge
Percept is among the Australian branding agencies that specialise in packaging design. This is why we were chosen from other Australian branding agencies for this project.
Flavour Creations have been creating food products predominantly for FSMP (Hospital/Aged Care) for 22 years. More specifically, hospital food for patients with dysphagia and similar ailments. Looking to diversify their offerings into the retail market, an innovative no-melt ice cream range has been developed as a premium dessert, available to both the FSMP market and the FMCG market for the everyday consumer.
The client felt that the new branding had to be bolder and braver like the product itself. In search of Australian branding agencies that could deliver, Percept were chosen to step up to the challenge of re-imagining packaging design for traditional ice cream in a new and exciting way.
The Solution
As one of the leading Australian branding agencies, Percept began the project with our brand naming service, coming up with the name, Screamies. Short and sweet, it was perfect for the driving concept, 'No more melt-downs!', as it captures the physical and mental benefits of having a no-melt ice cream product.
Full-service branding agencies such as Percept, offer brand naming, brand design and packaging design.
As a totally unique product, our design studio team saw the opportunity to make the branding 'scream' loud, using a bold and refreshing typeface to bring out the disruptive and energetic personality of the brand.
Vibrant colours were carefully selected to ensure it had the same personality as the typography, while giving each flavour its own recognisable look.
The packaging design was rolled out a set of 4 unique designs for the foil labels and a 4-pack wrap-around that gives these food products great shelf-shout in a FMCG retail situation.
As part of the project that was briefed to the branding agencies, Percept were asked to demonstrate the flexibility of the branding. This involved showing other applications such as printed advertising and marketing communications.
If you are looking for Australian branding agencies like Percept to help you with a packaging deign project, contact us, we would love to hear from you.