Project
Brand Positioning
Strategic branding agency, Percept, worked with Arinex on their brand positioning to coincide with their 50 year anniversary. This strategic branding project, helped them reposition the company and launch afresh with a new identity design, setting them up to thrive into the future.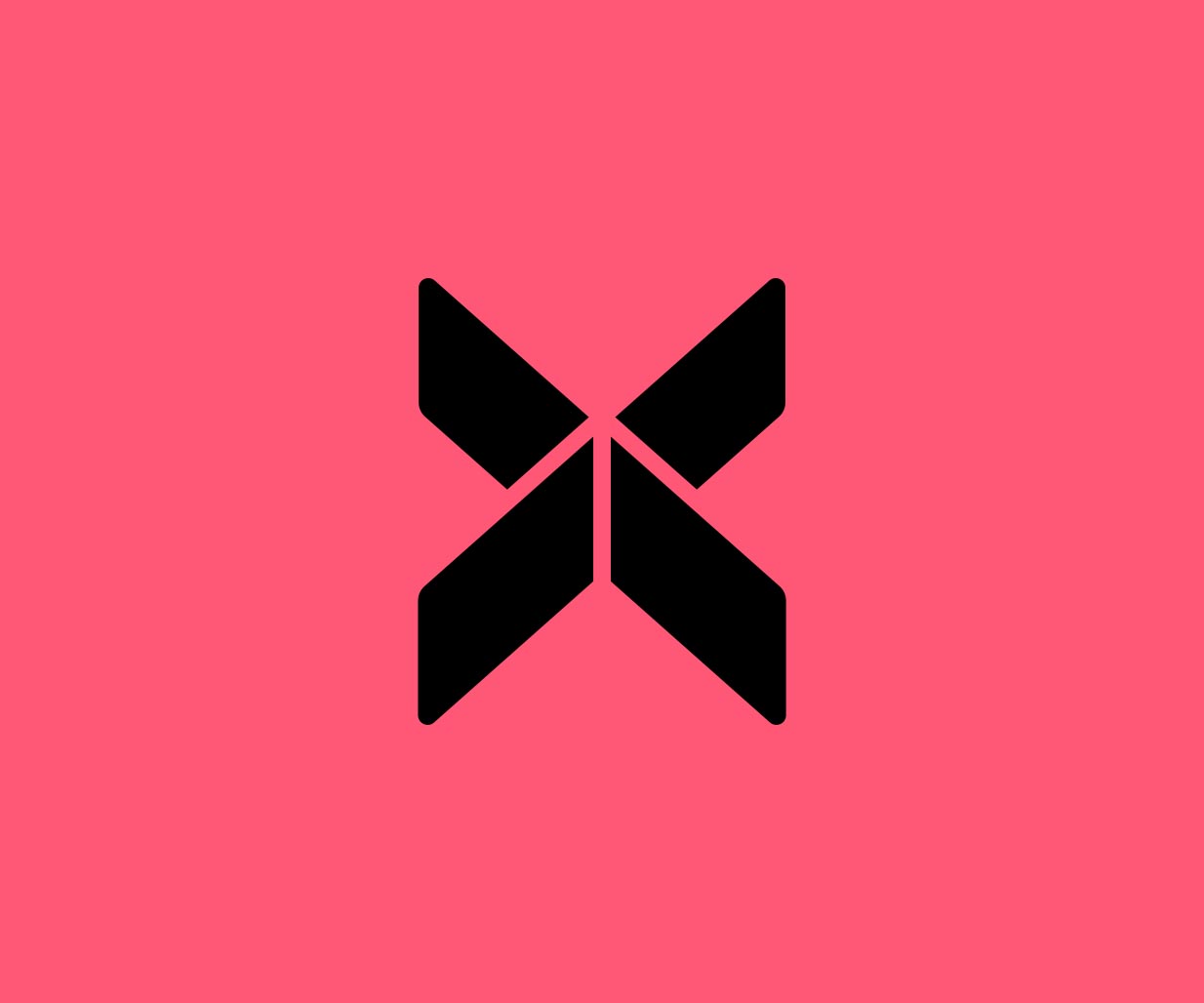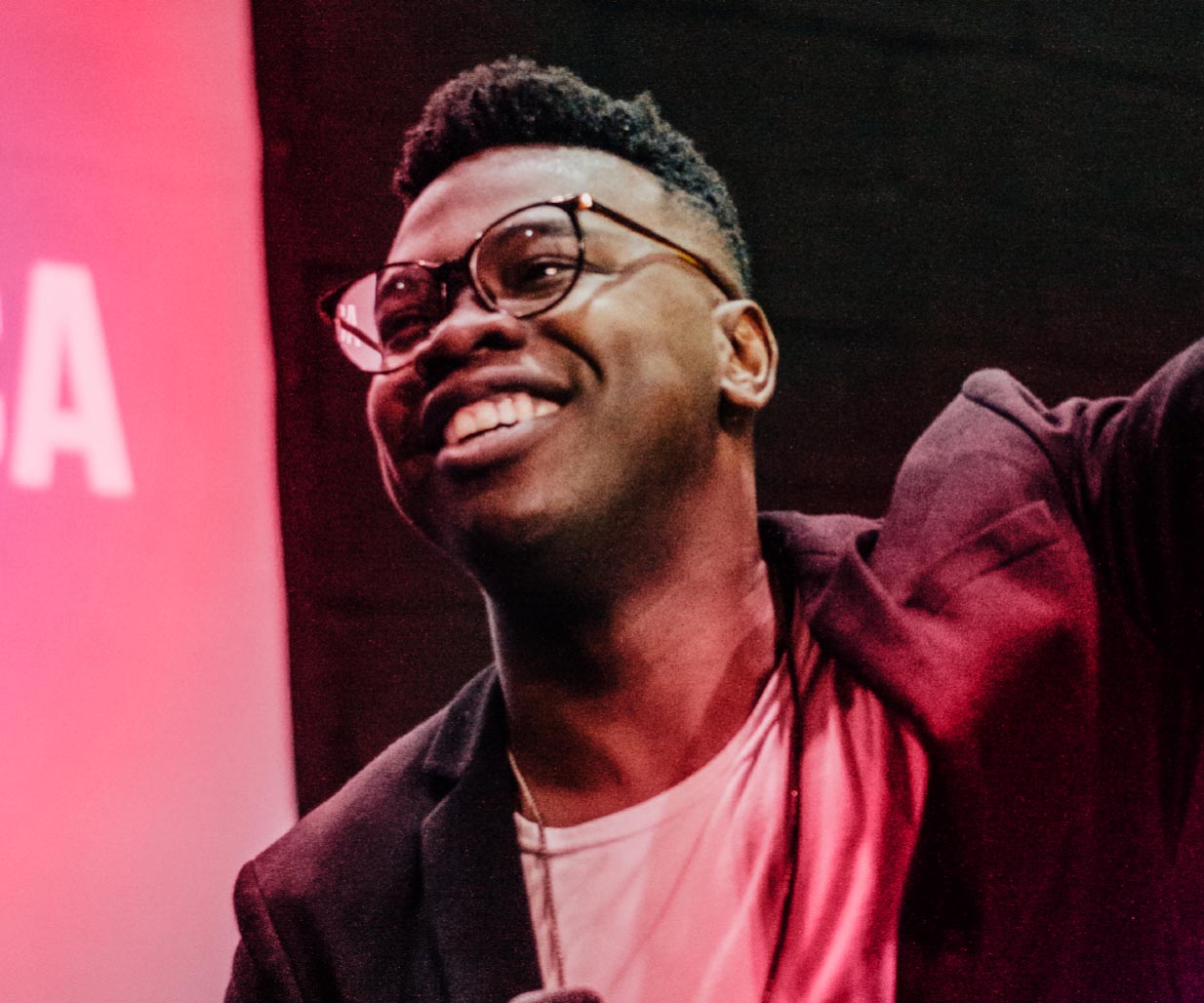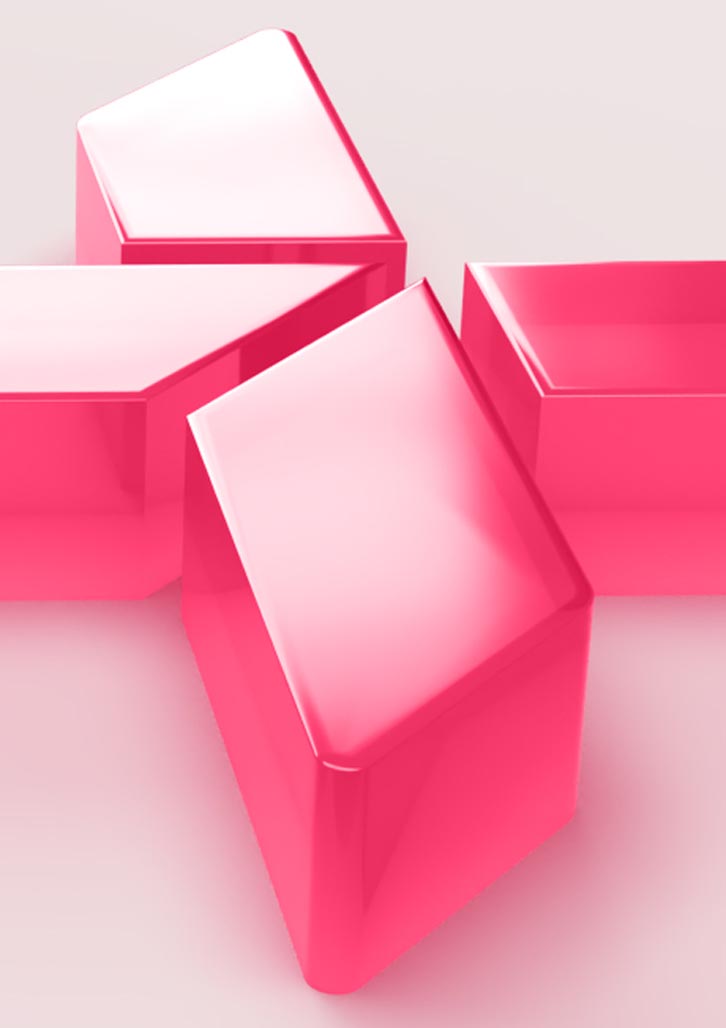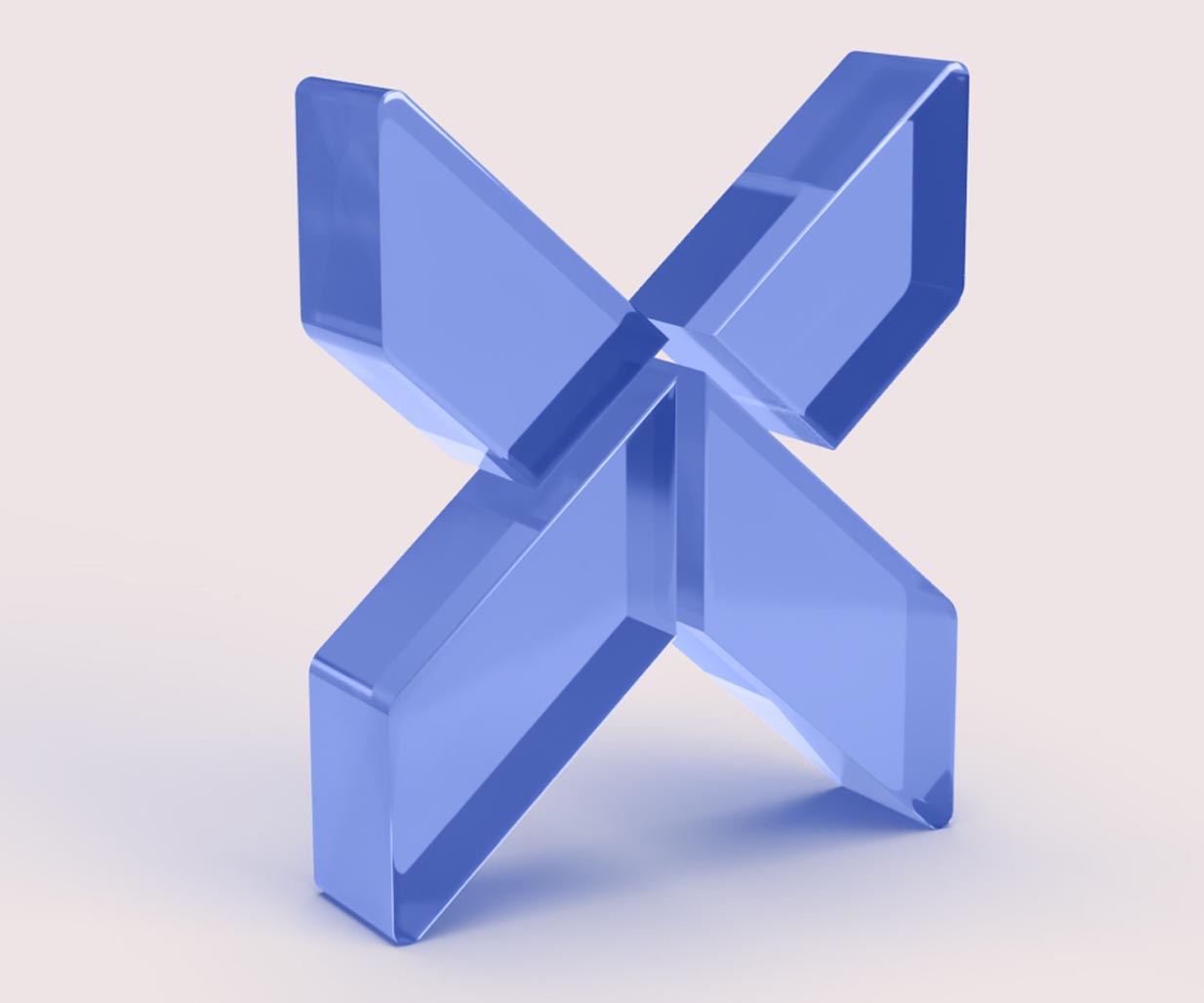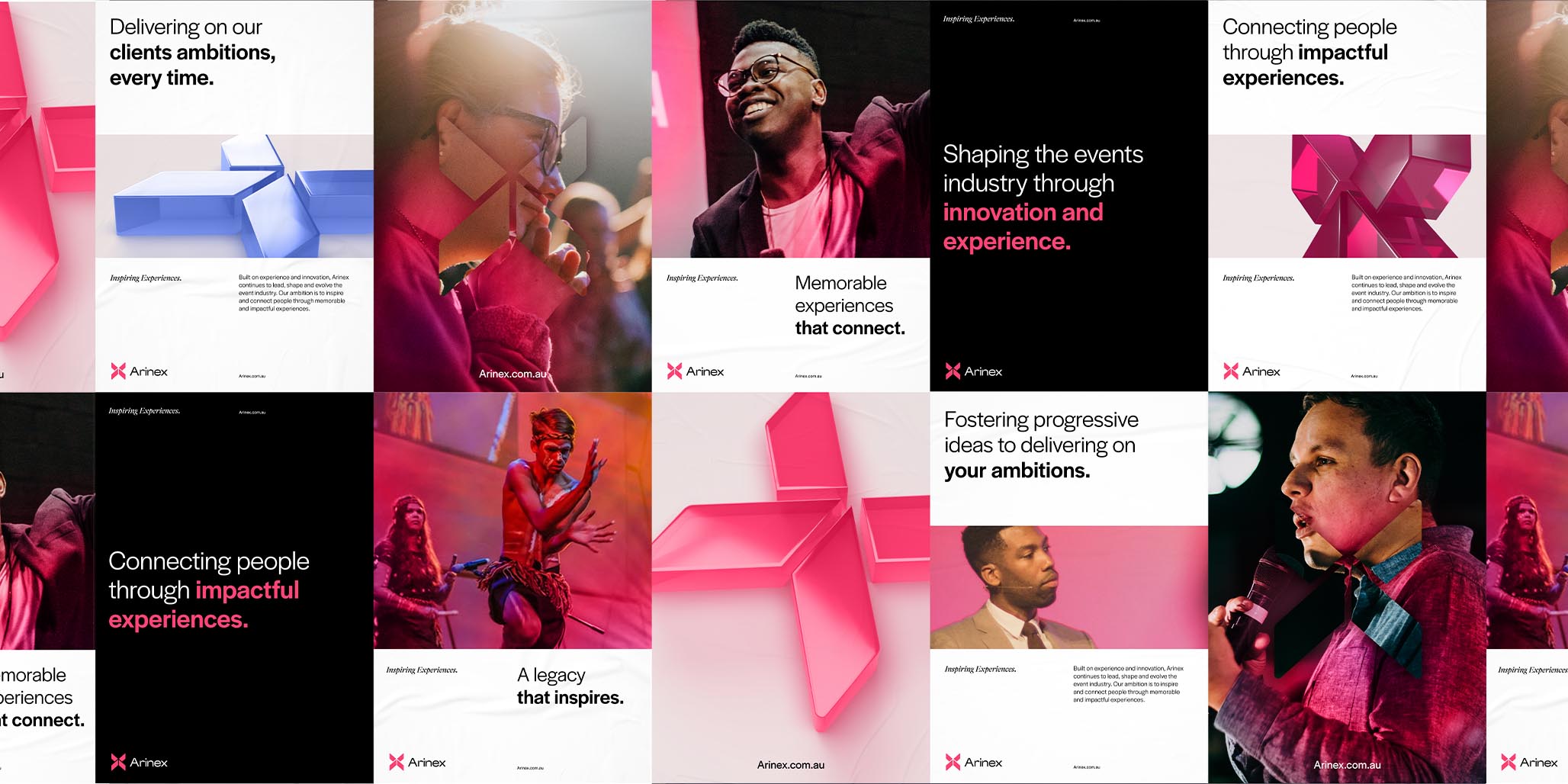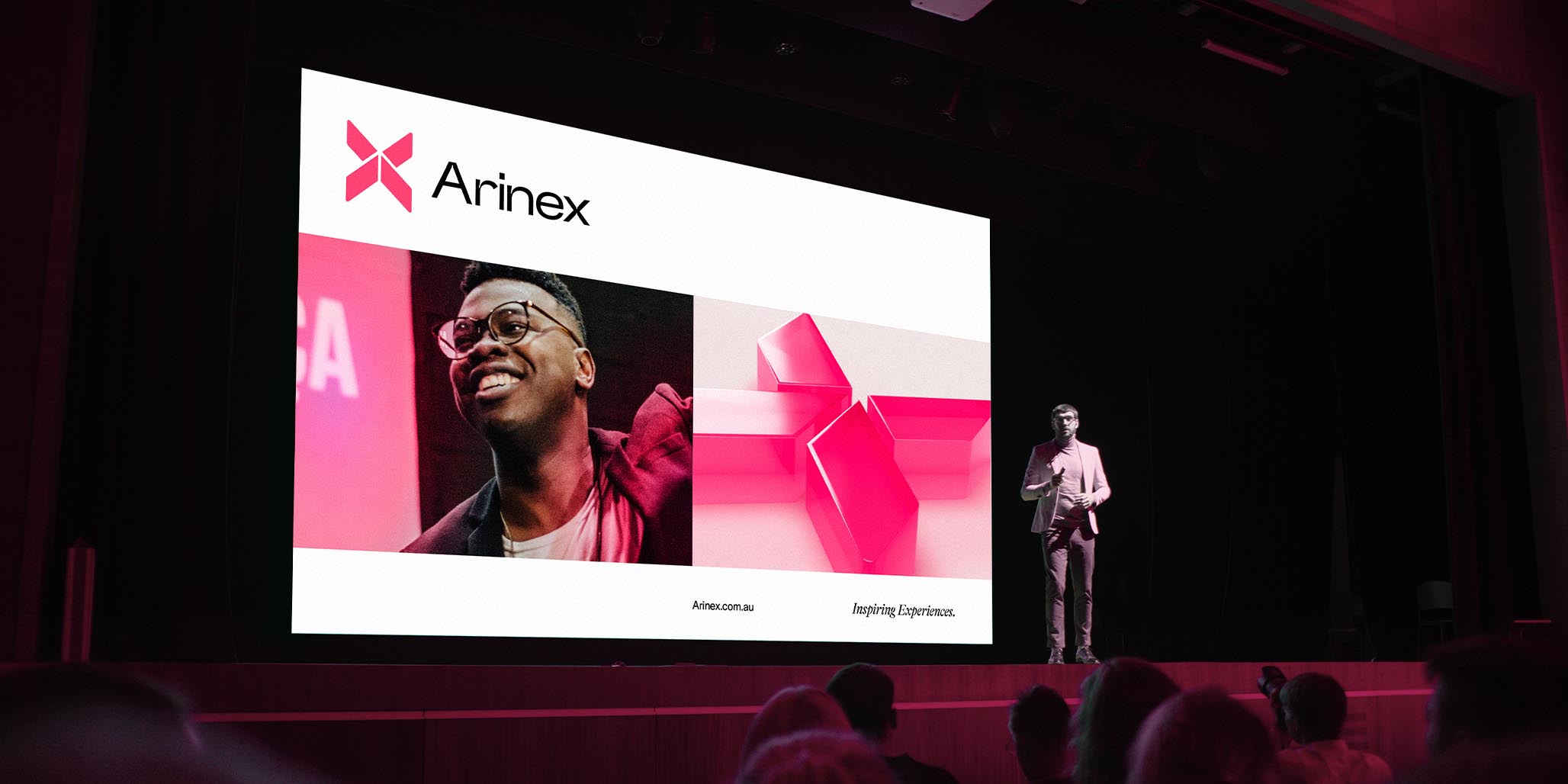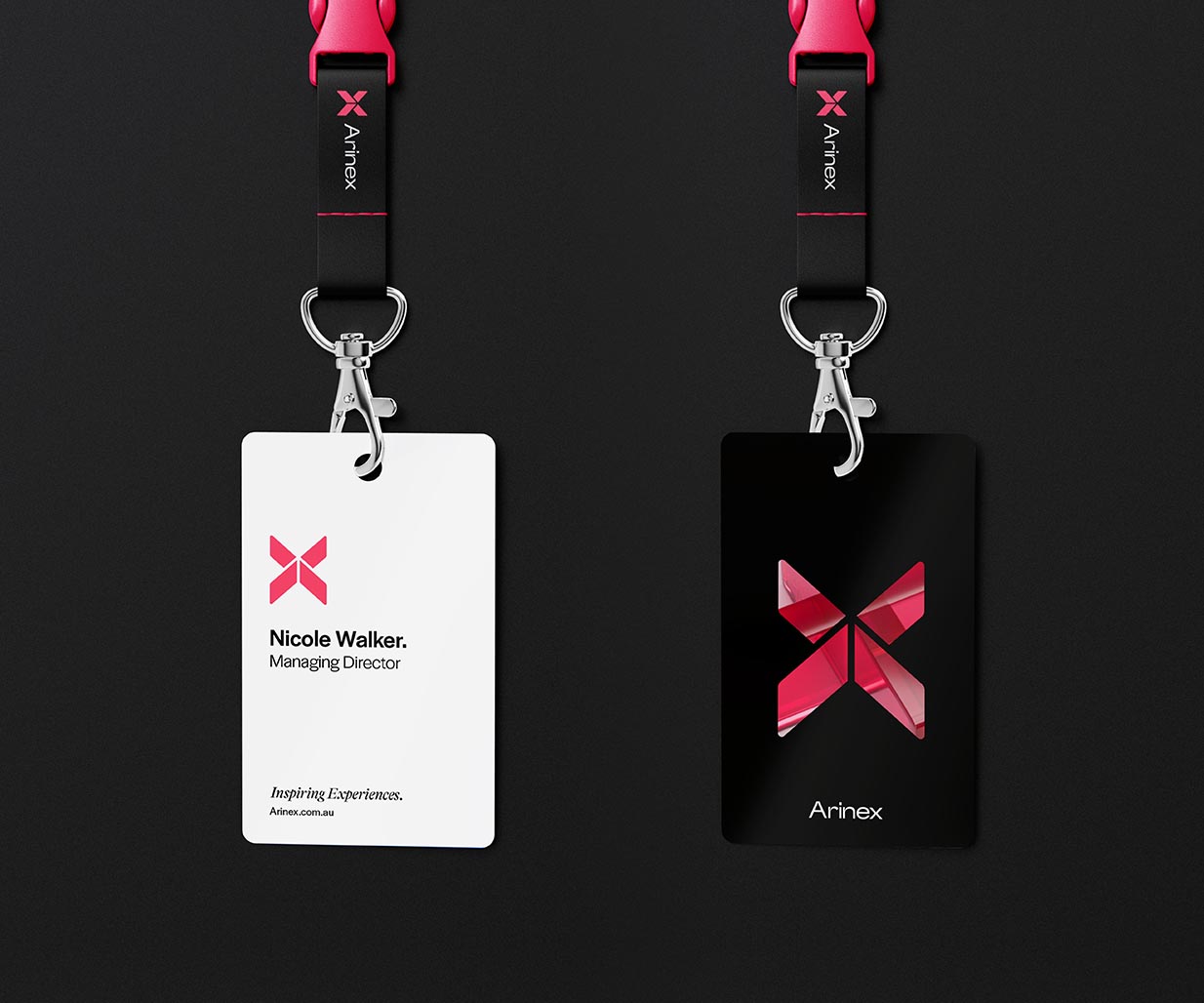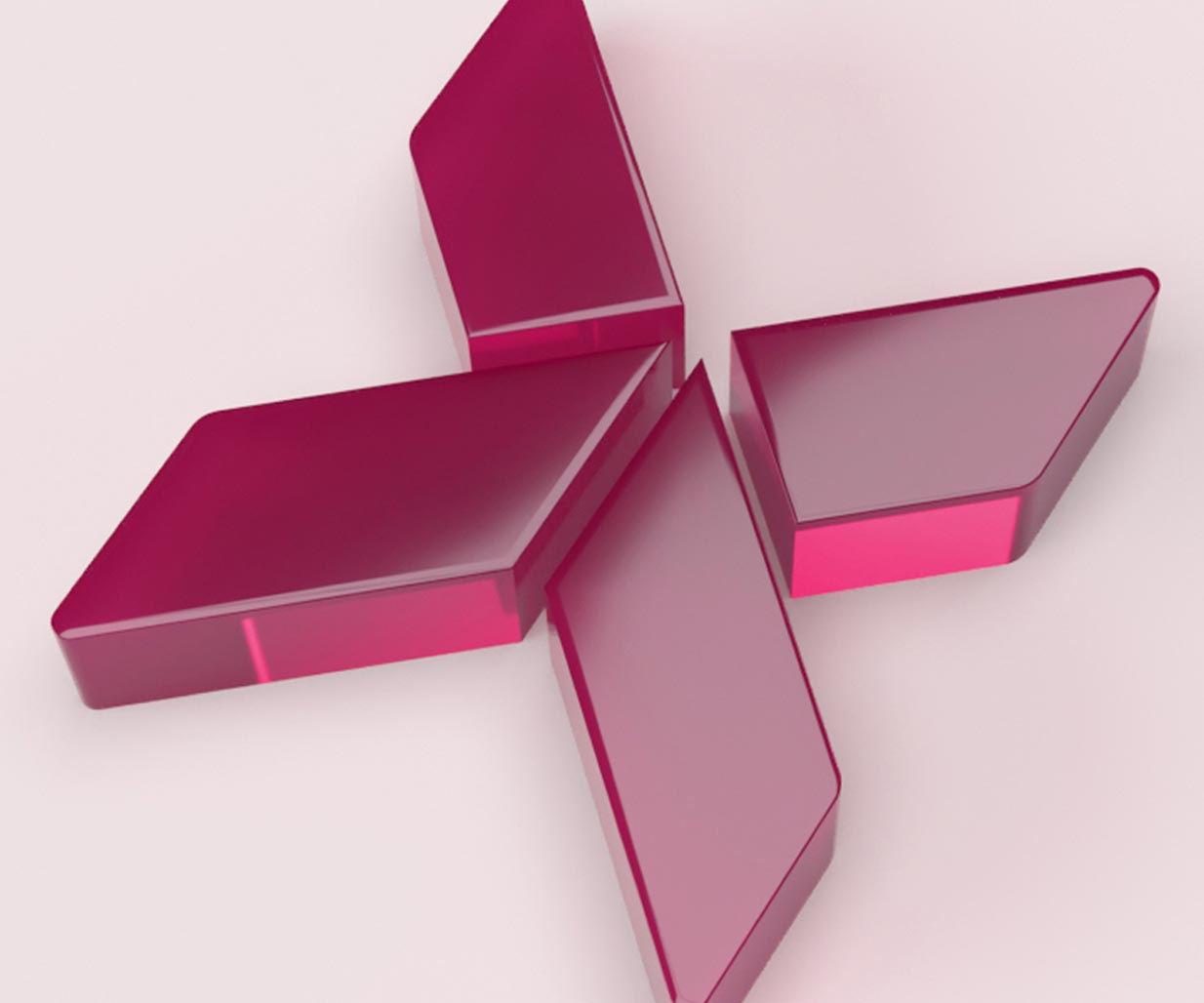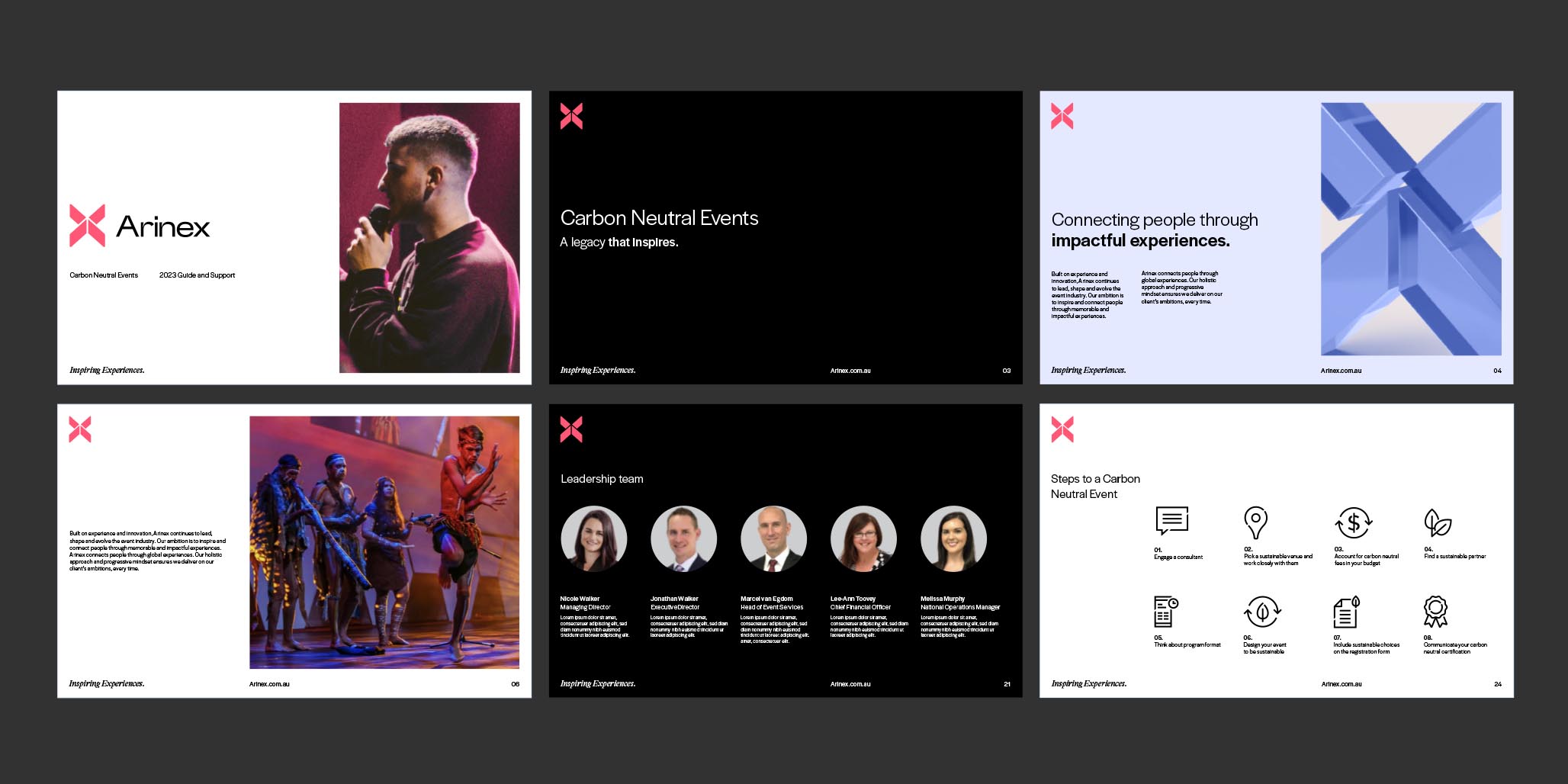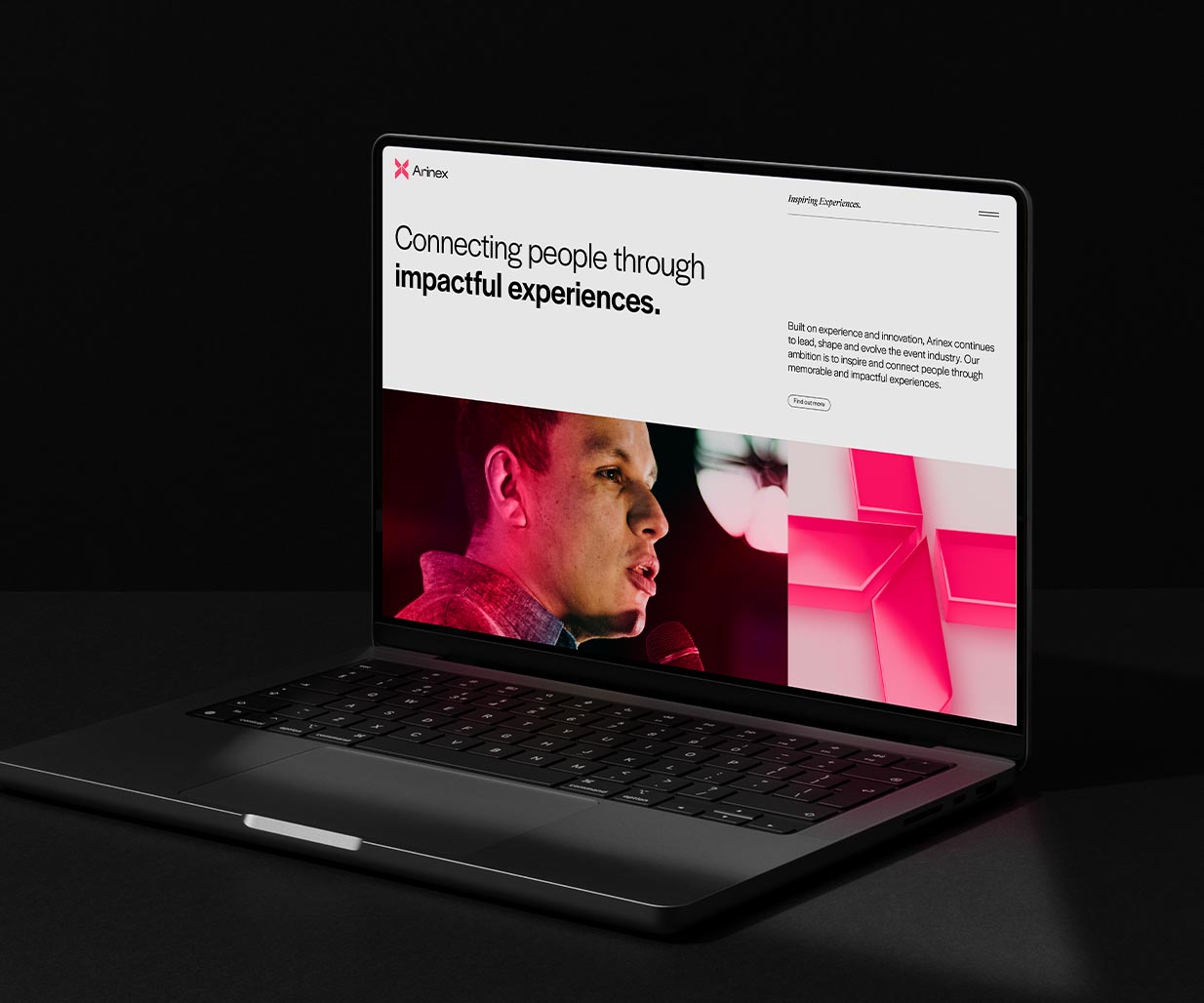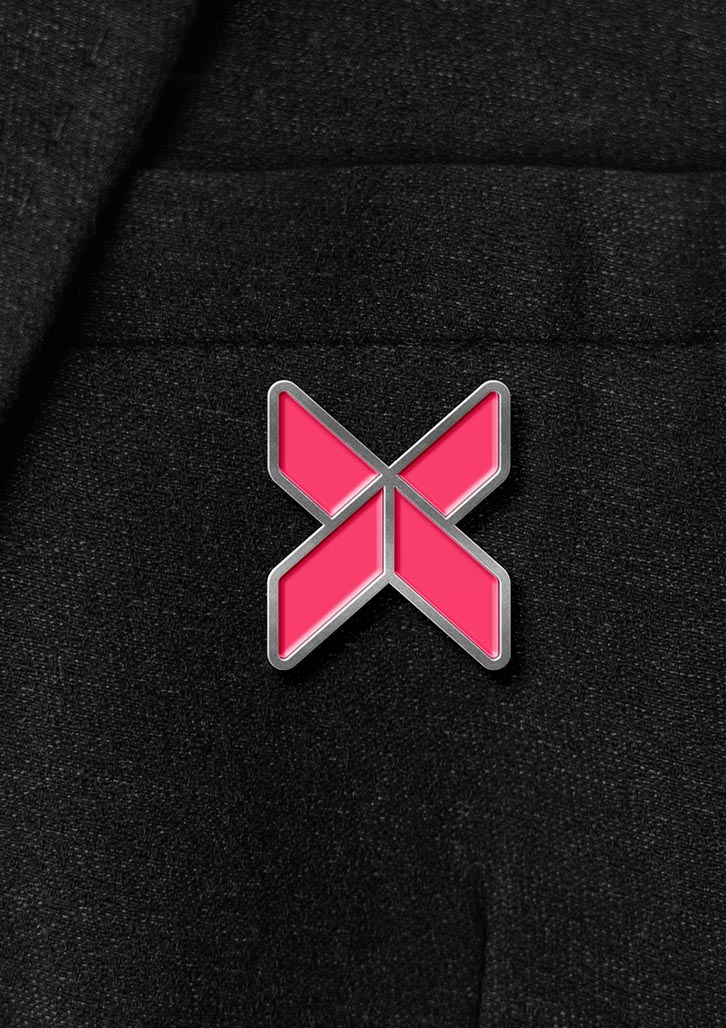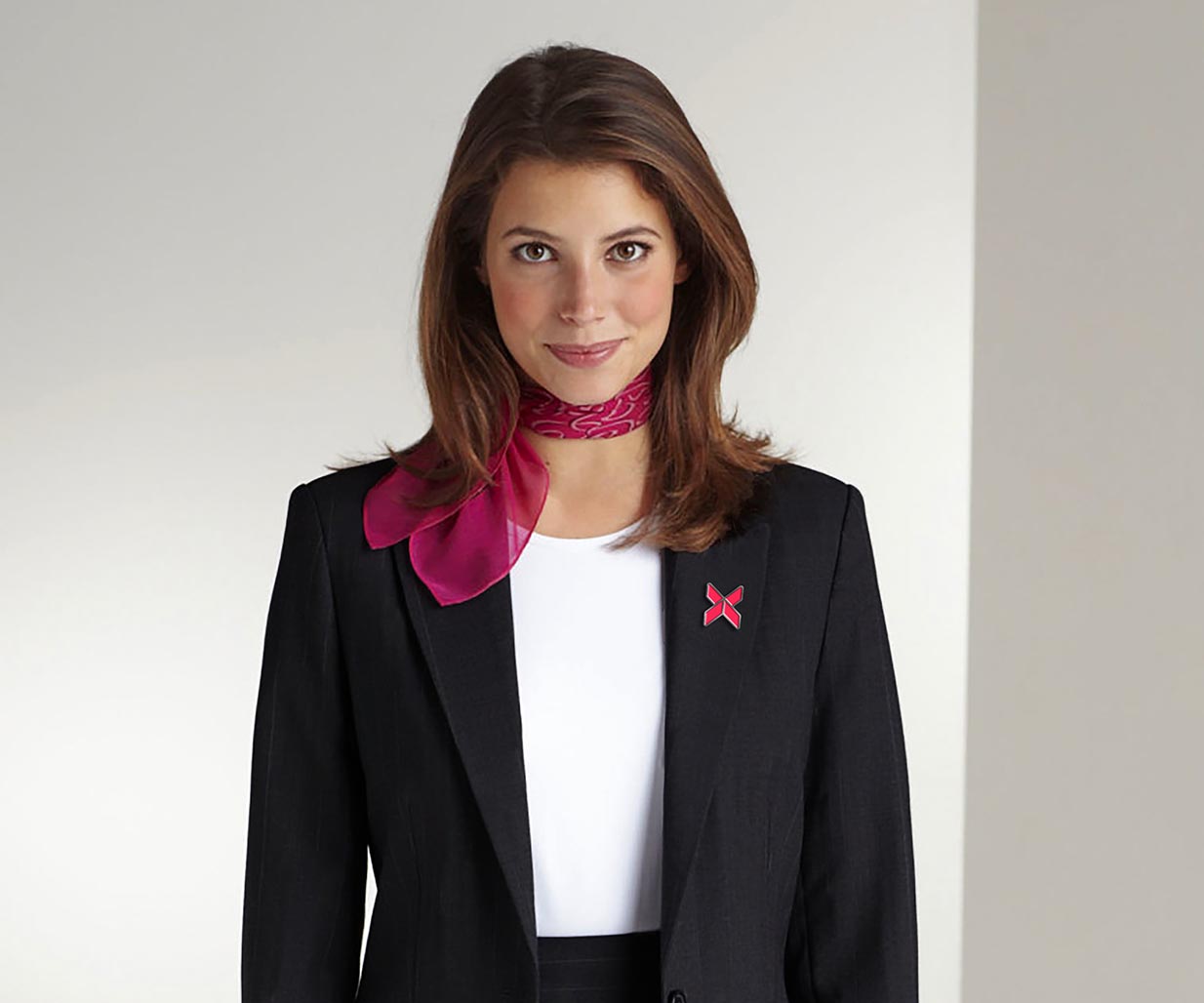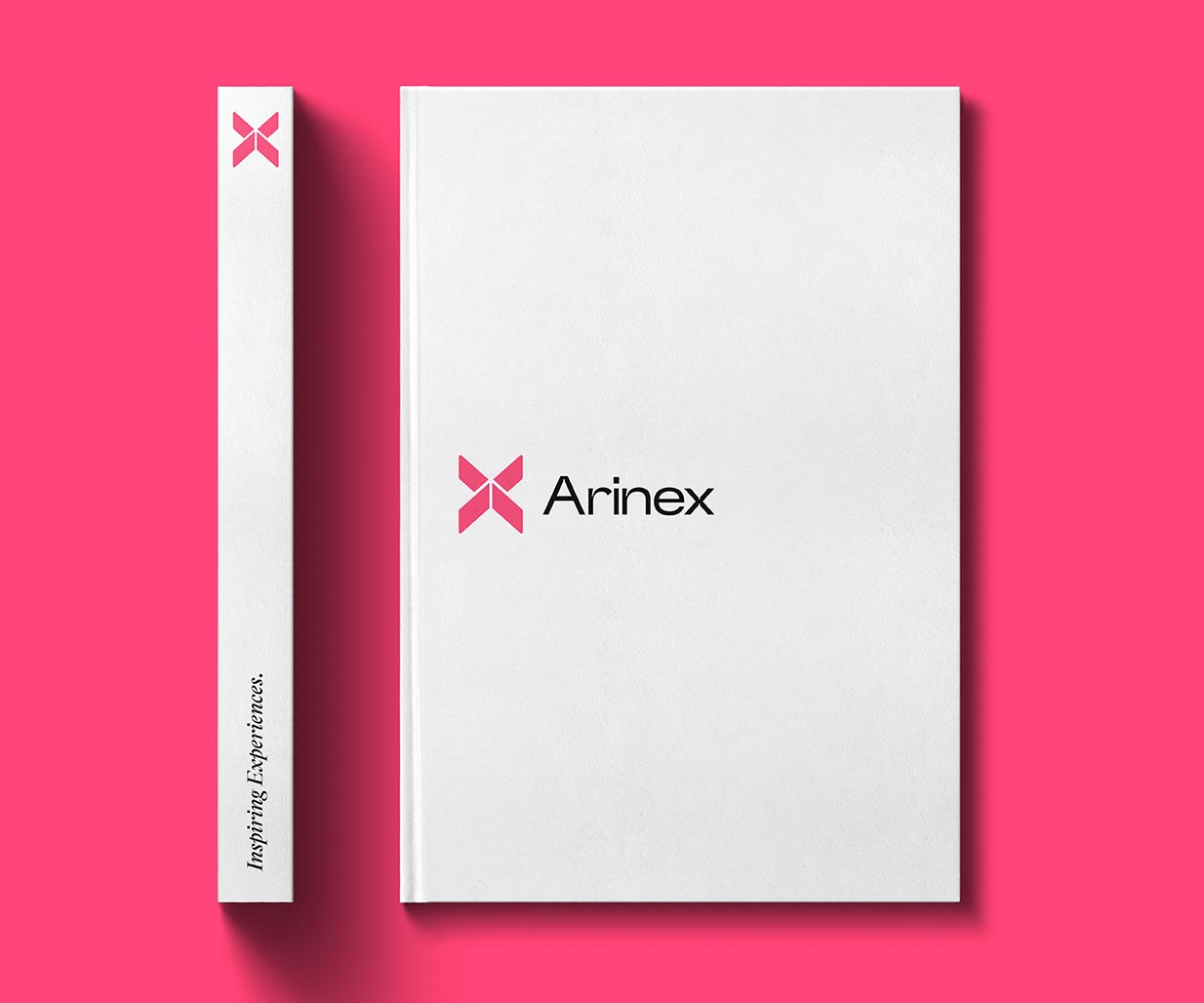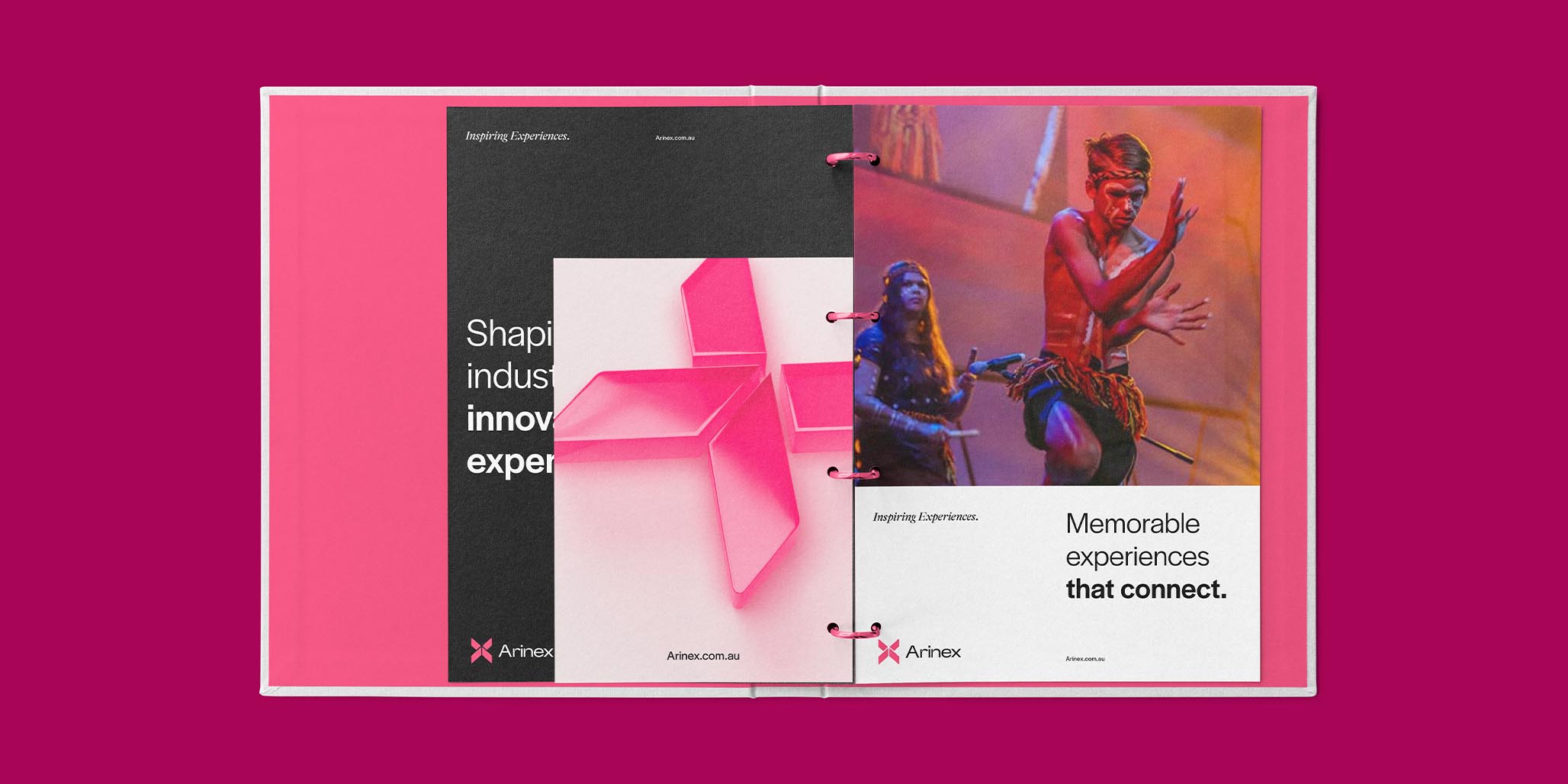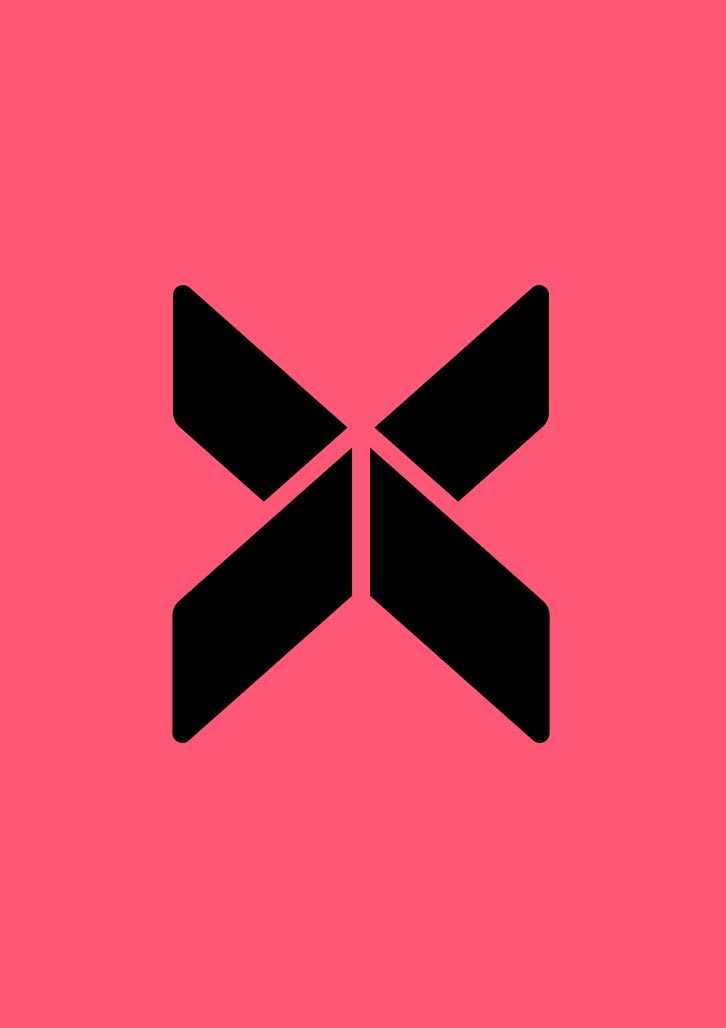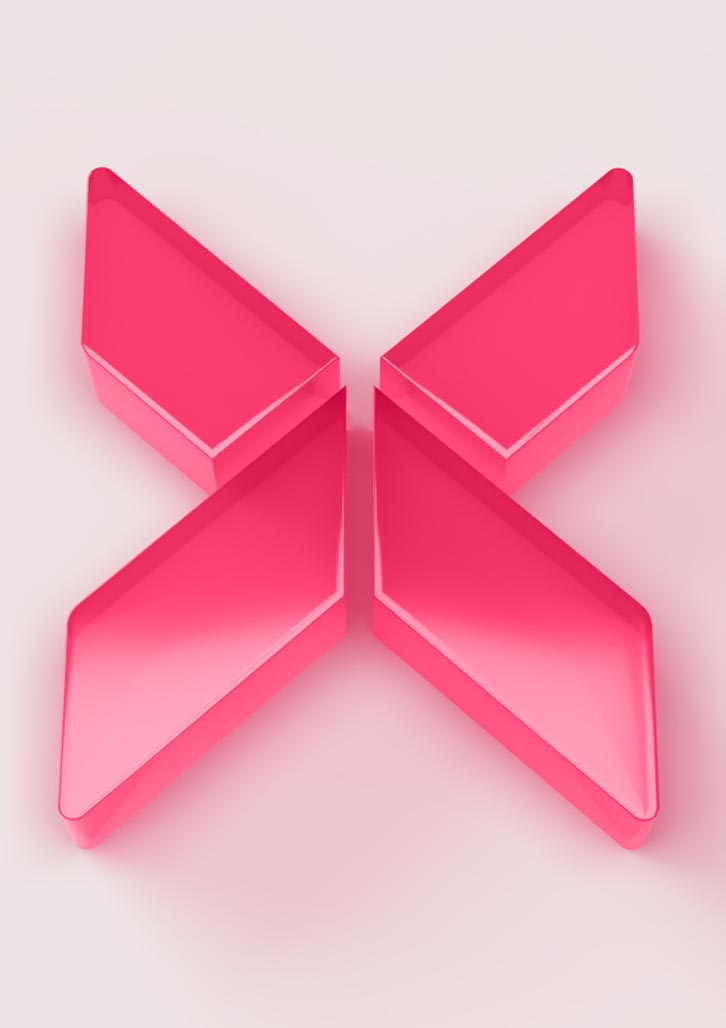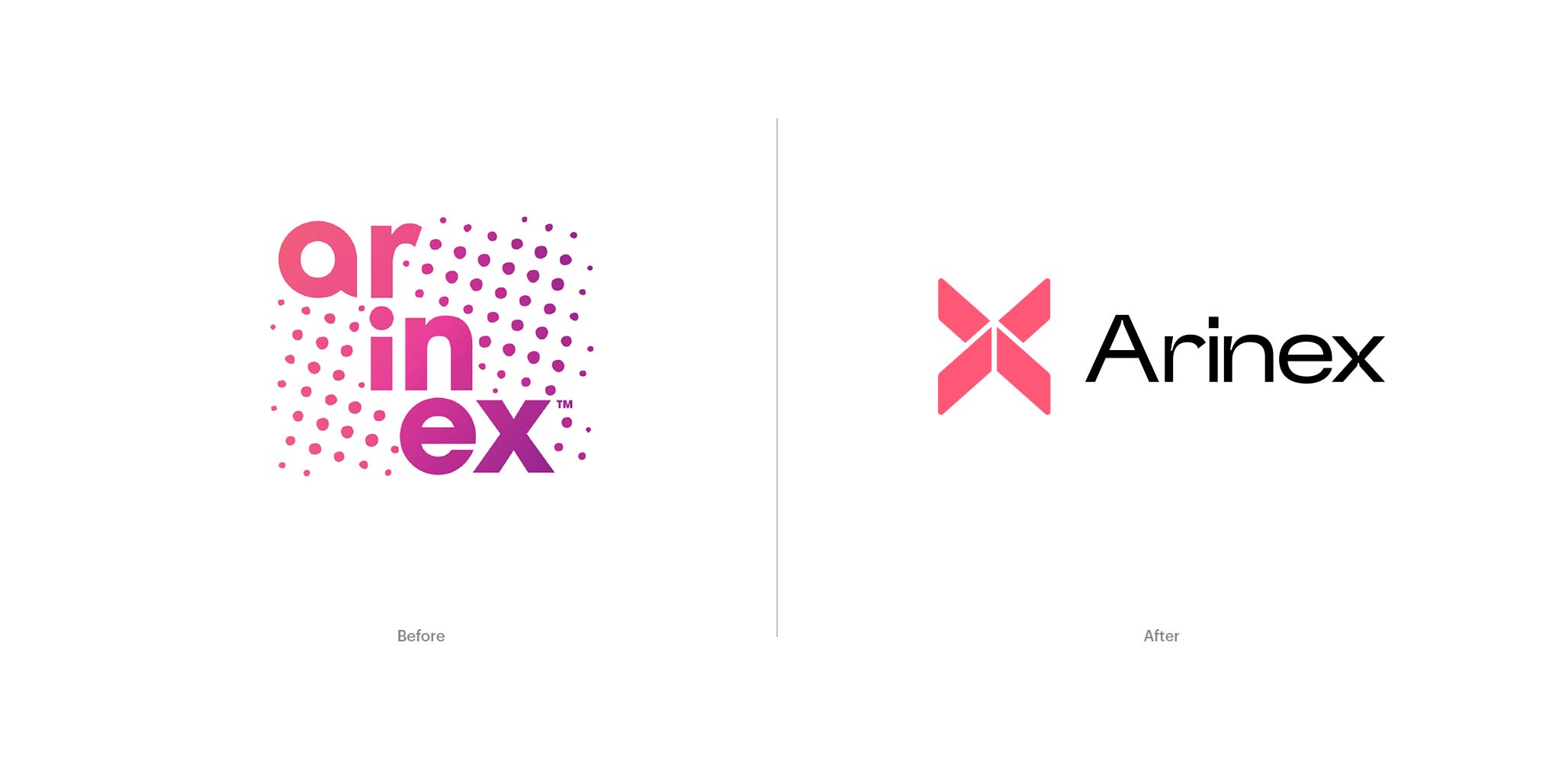 Case Study
Brand Positioning & Strategic Branding
Discovery
Arinex engaged strategic branding agency, Percept, for a holistic brand positioning and identity design for their upcoming 50 year anniversary celebration.
With a discovery workshop session booked in, the clock was ticking to get the strategic branding process in motion. With the former CEO handing down the ranks after 49 years in business, Percept engaged Roslyn and some key stakeholders to delve deep into the history and pain points of the current identity, and where they envisioned the brand to be in the short and long term future.
The strategic branding project involved brand positioning, identity design and brand rollout, including mockups to educate Arinex on best practice when bringing their new brand to life into the future.
Strategy
With a service offering expanded across Australia and conferences across the globe, Arinex needed a brand that would appeal to SMEs, all the way through to Tier One global businesses, as well as local and national government sectors.
The strategic branding needed to have depth. Depth, to not only promote the future of Arinex and its staff, but depth to engage new clientele in a heavily populated sector.
Utilising our brand positioning formula and brand extraction exercises, Percept was able to build a acronym of brand values that read INSPIRE, to be the underlying pillar between Arinex's business offering and their internal operation goals.
This brand positioning would honour Arinex's proud history and form the basis of new strategic branding that will set them up with a timeless tone of voice and brand personalty for their globally focused audience.
Percept crafted the core brand house;
Brand Vision — To lead global impact built on genuine connection and inspiring experiences.
Brand Mission — To foster genuine connections and success stories for our clients and partners.
Brand Offering — Arinex connects people through global experiences. Our holistic approach and progressive mindset ensures we deliver on our client's ambitions, every time.
Brand Story — Built on experience and innovation, Arinex continues to lead, shape and evolve the event industry.
Our ambitious mindset and global reach evokes creativity as we embark on a journey of connection and purpose. As industry leaders, we stand together to leave a legacy for all stakeholders. A legacy that inspires and connects people through memorable and impactful experiences.
Brand Proposition — Globally connecting people through memorable and impactful experiences.
Brand Tagline — Inspiring experiences.
The Arinex symbol is a combination of meanings to create one holistic brand identity.
An 'A' for Arinex sits at the foundations of an 'X', subjective to the impact they have on the industry. The negative space arrow nods to the future of the business and inspiring progress and success.
The strategic branding starts with a simple 1/3's system. Messaging sets have been designed based on the brand positioning, strongly articulating their purpose and offering at short viewing times.
A 3D rendering of the logo in the brand palette at different angles give depth and variety, while driving brand awareness at every touchpoint of the identity design.
An iconography suite and contemporary type system enables Arinex to speak to big and small business alike, and will continue to work well for them for many years to come.
" What a pleasure it was to work with Percept ® Brand Design. We love our new look!"
Paula Rathgeber, Senior Communications & Marketing Manager