Project
e-Commerce Website Design
Complete e-commerce website design and development solution, including branding and communications, for a phone case retailer that's not afraid to drop category conventions.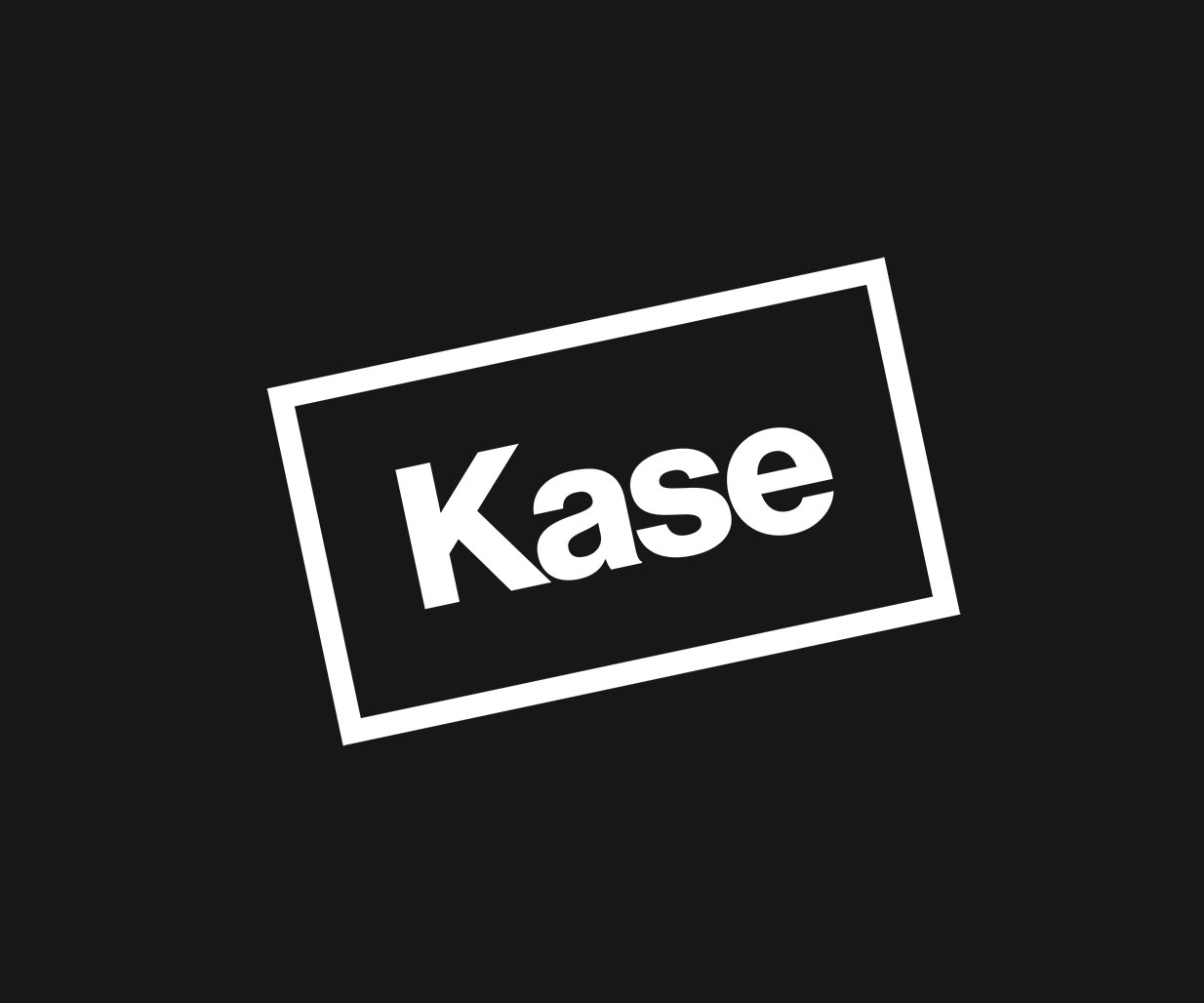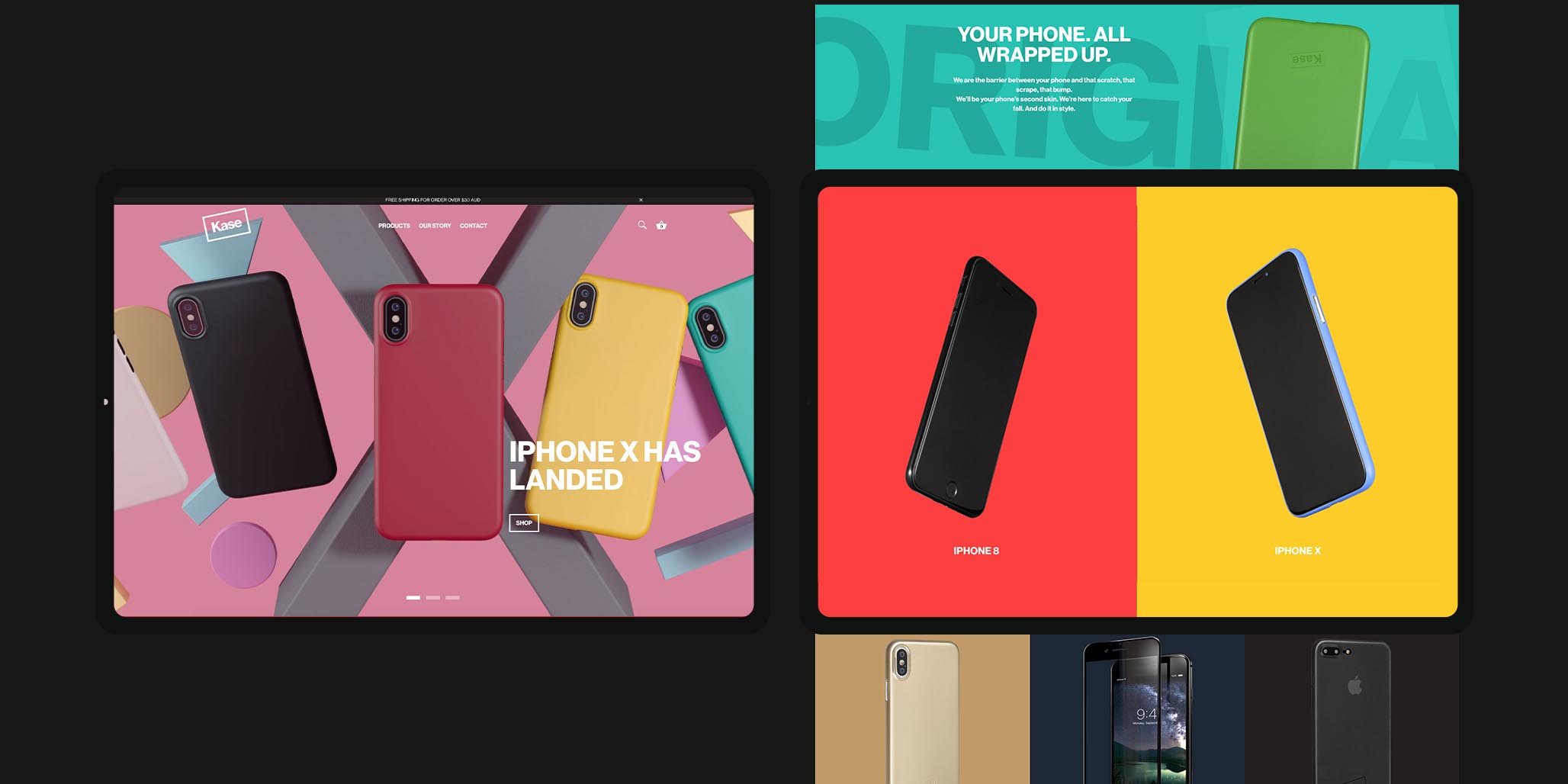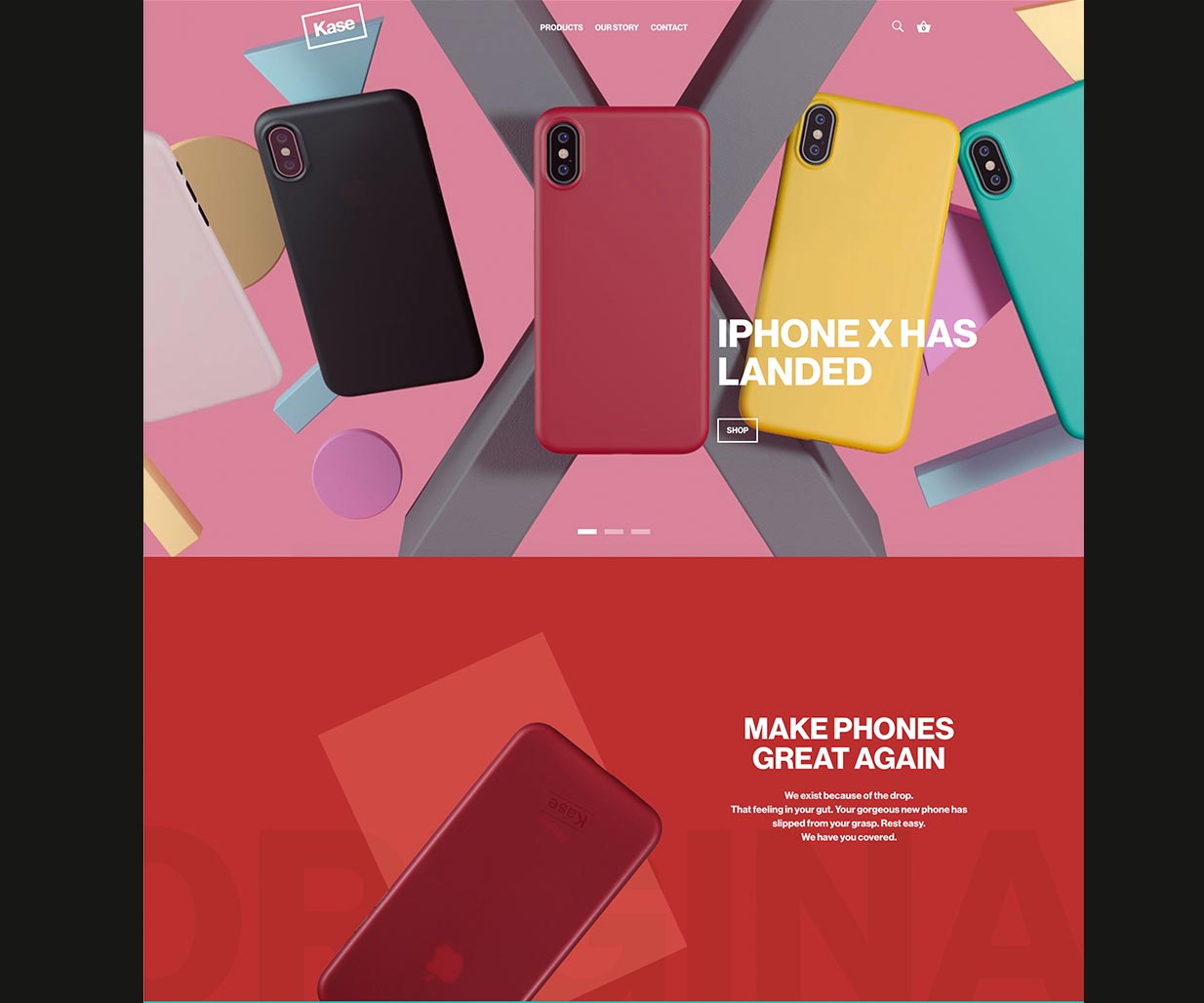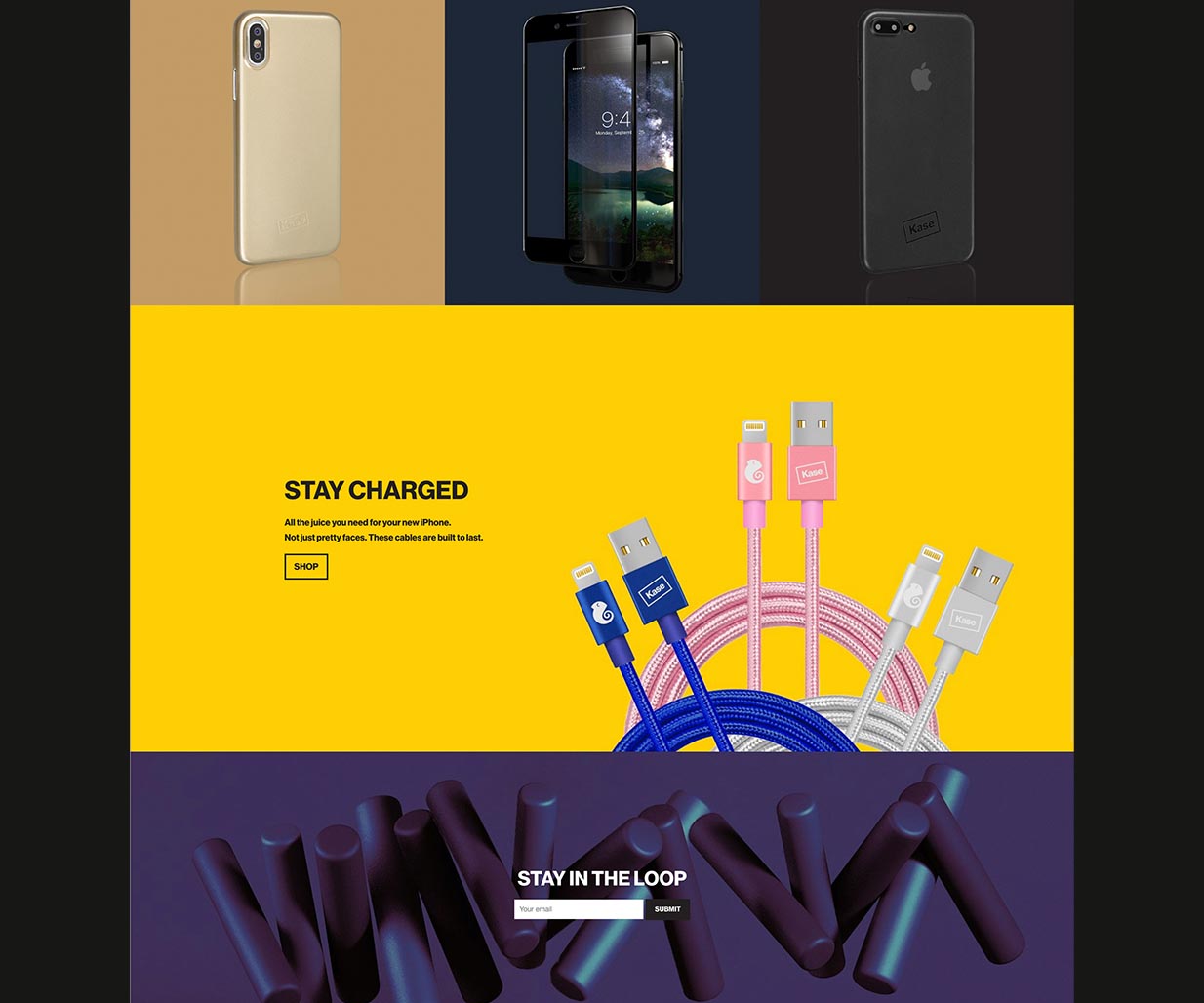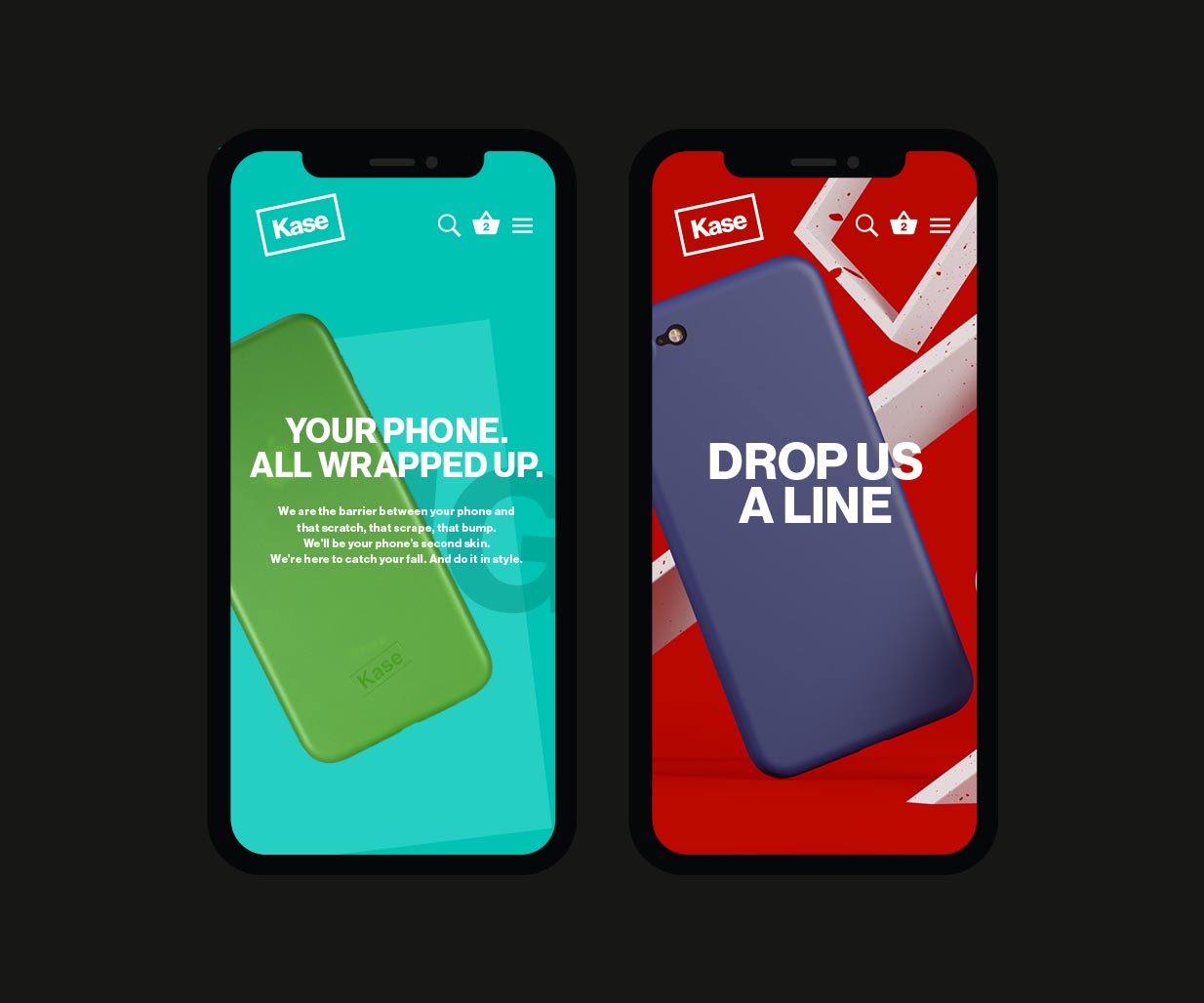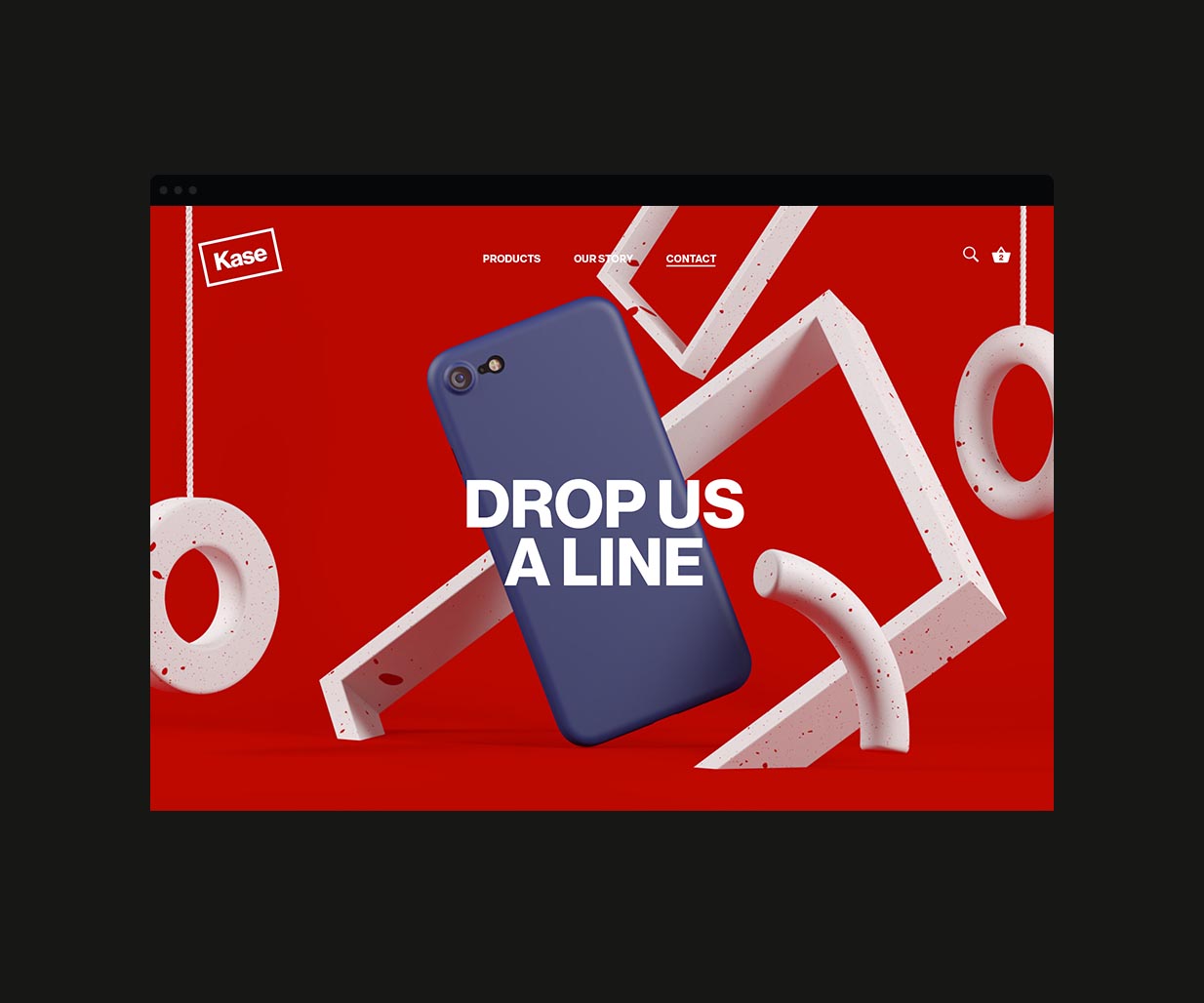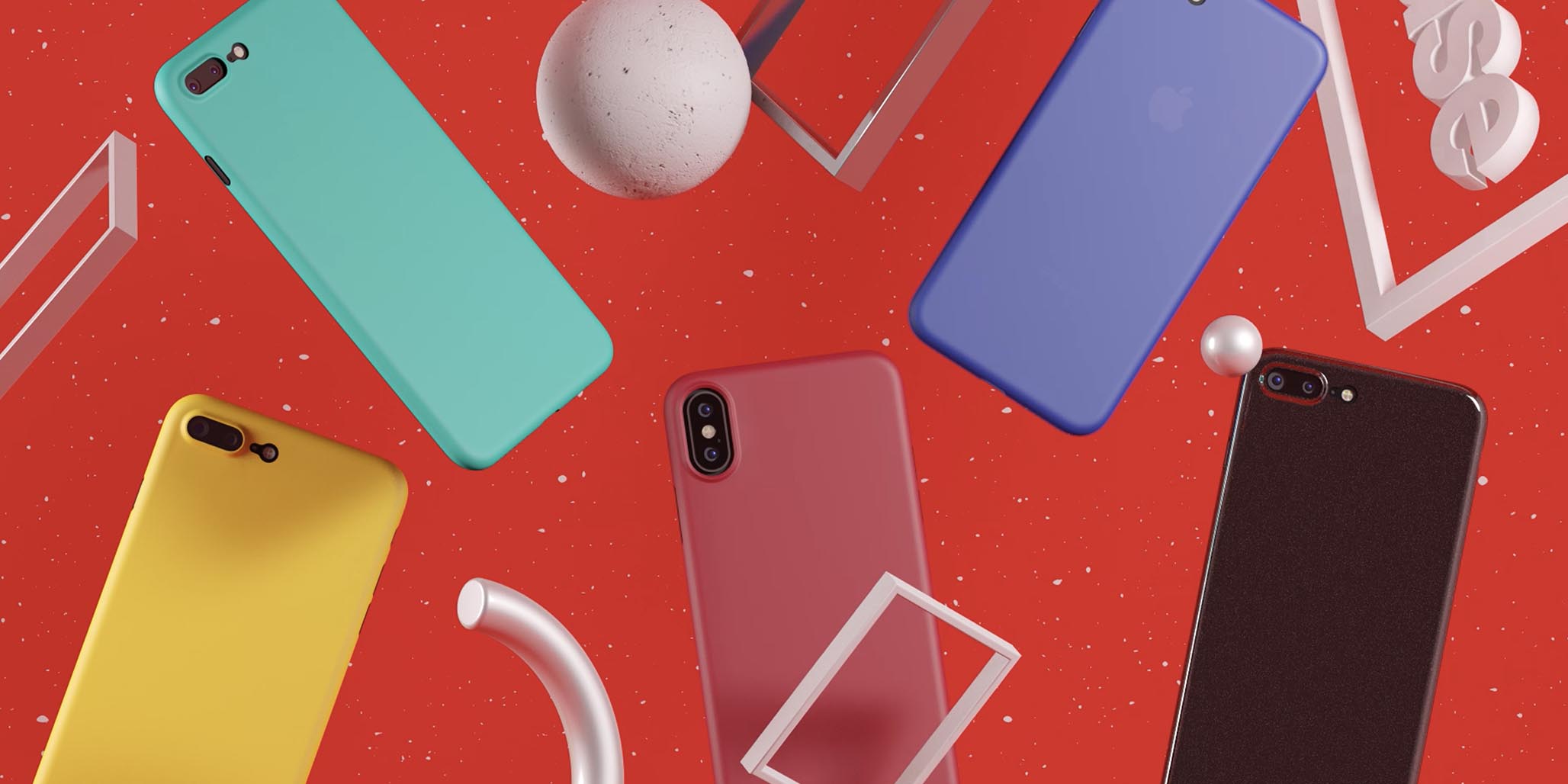 Case Study
e-Commerce Website Design and Development
The Challenge
Kase is an online retail brand selling mobile phone cases. They operate in a category which lacks personality, with many 'me too' competitors sharing the same minimal look and feel.
Percept helped them design and develop a new e-commerce website, providing a complete digital brand experience which builds upon the brand identity work we had already completed for them.
The Solution
Based on our newly developed brand proposition, 'We exist because of the drop', Percept created a bold, bright, interactive digital platform for Kase to express their brand personality and showcase their products.
The website design and development involved a custom-built responsive site with a complete e-commerce solution using the Shopify platform. The new website design is a bold and exciting, digital brand experience where customers can see Kase products in free fall, compare models and dynamically interact with the full product range.
Working closely with a 3D artist, we art directed all the imagery to create a surreal set of product visuals that are used prominently throughout the new website design.
The added functionality of features such as parallax images and scrolling effects enhance the user experience, improving appeal within the youth-centric target audience.
The outcome is a completely responsive digital brand presence that wraps up the Kase philosophy, expressing it in a bold, brave way on any screen.
Since this project, Percept have now been ranked in DesignRush's Top Digital Agencies list.